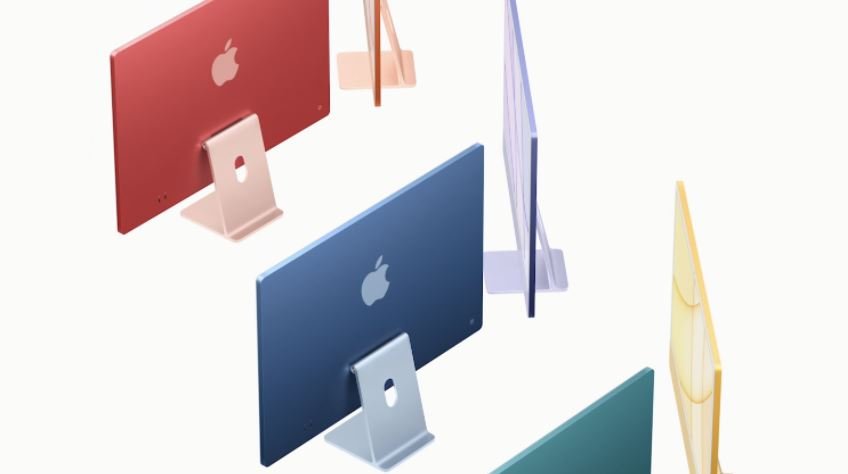 iMac 2021 specifications, design, release date and colours.
princejumbo, 1 month ago
0
3 min

read
81
Apple has done something only Apple can pull off. Get the world talking. With the release of the latest iMac 2021 edition they did exactly that. The latest iMac has a bit of history about it, reminiscent of the brand years before. Colours. If you remember the beginning of the iMac journey with its big back and colourful see-through design then you know what I'm talking about.
Those same colour schemes have made an appearance in this years range, but it's nothing like before it is new and improved and makes you wonder what the next range of Apple devices could look like.
(2021) iMac release date
The iMac 24-inch display is available to order (released 30 April) and will be available for an in store purchase in the next week or so.
There hasn't been any news on whether or not the 27-inch will be getting the same treatment but you could be sure to expect that to happen over the next few months.
Price
You can expect the starting price to be from £1,249 – £1,649.
Design
Colours: blue, green, pink, orange, yellow, purple, and silver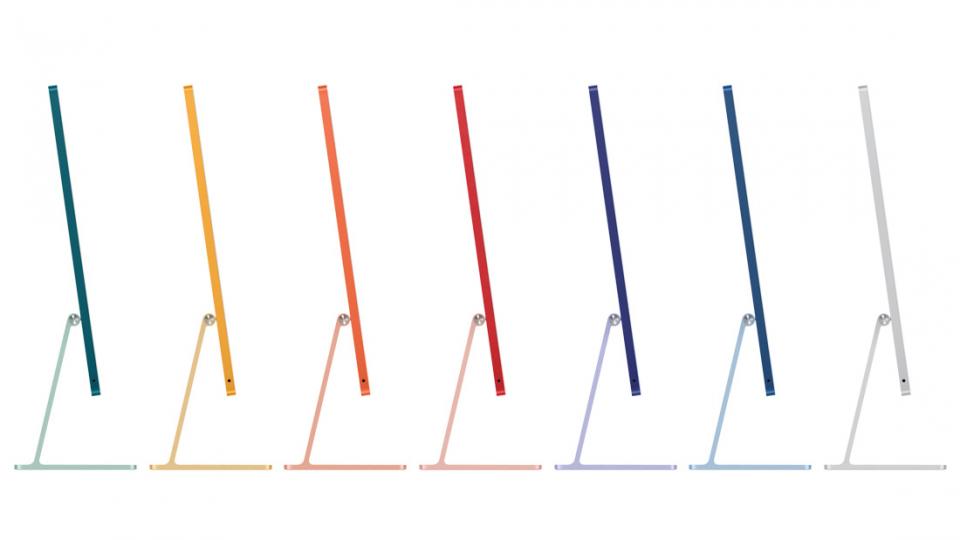 On first appearance alone it becomes clearer that this iMac is different.  The colour scheme may be overwhealming with its seven different colours but there's something different from before. The size.
The Apple iMac has clearly shrunk which makes me wonder; where did the rest of it go? No matter, because what's clear is this is an iMac that doesn't take as nearly as much space as the previous models.
While its definitely slimmer the screen is larger than before. With a 24-inch screen compared to the 21.5-inch screen on previous models, thats a 2.5-inch increase thats definitely going to get a lot of people excited.
Anti-reflective coating remains on the new iMac. With its flatter design and Apple M1 chip, this iMac is easily cooled with its pair of quite fans creating a new experience for the traditional iMac experience.
Hardly noticeable at first glance but the stand has been redesigned. The new L-shaped profile offers angle adjustment but no such luck with the height
iMac 2021 ports
You'll find 2 standard USB-C ports with 2 Thunderbolt ports. Unlike previous models you won't find the Ethernet jack on the machine, instead, you will see a LAN connectivity built into the power adapter, giving you the chance to plug your Ethernet cable into the port which connects to the iMac through the cable.
While that is a great alternative there has been some removals. No more HDMI and SD card slots, along with standard USB 2.0 connections.
Internal
Last years M1 chip makes another appearance here so expect great performance found in the likes of the Macbook Air, 13-inch Macbook Pro and Mac mini. You can choose between 256GB, 512GB, 1TB and 2TB of storage.
Related posts