Apple AirPod Max: Is it worth the price?
princejumbo, 6 months ago
0
3 min

read
447
The biggest shock of the Apple Airpod Max isn't because it exists, but it will cost you £549 to own. This makes it the most expensive headphones on the market, and for that price, Apple has a lot to prove.
Design
Stainless steel

Five colours: space grey, silver, sky blue, green, and pink

384 grams

No 3.5mm headphone connection

Carrier case that matches the headphones
Let's get this out of the way. They are the most stylish headphones you will ever wear. Full stop. There's no plastic just pure two stainless steel ear cup and a silicone-coated stainless steel headband.
On release you should be able to buy the headphones in space grey, silver, sky blue, green, and pink. Similar to the iPad Air, the colour isn't the same throughout the design, you'll notice the difference between the metal and the silicone covering the headband as they are in a different hue.
For £549 you can expect this to be premium and in no way cheek looking. The headphones can be easily be adjusted to fit all head and hair types while being strong enough to stay in place.
Theres rarely any buttons on this, yet they have all have an important purpose. There is a noise control button to switch between noise cancelling mode and a larger version on the digital crown to control volume and an easy access for the play and pause feature.
Don't be surprise by the holes in the mental shell, this is the home of the eight microphones to give you a better noise cancelling experience. It detects the noise around and manages it accordingly.
In typical Apple fashion, you won't find any 3.5mm headphone socket anywhere on these headphones. What you will find is a lighting connection so if you want to use these headphones on any other devices, purchasing a Lighting to headphone adapter is your best bet. Otherwise, you can also use Bluetooth.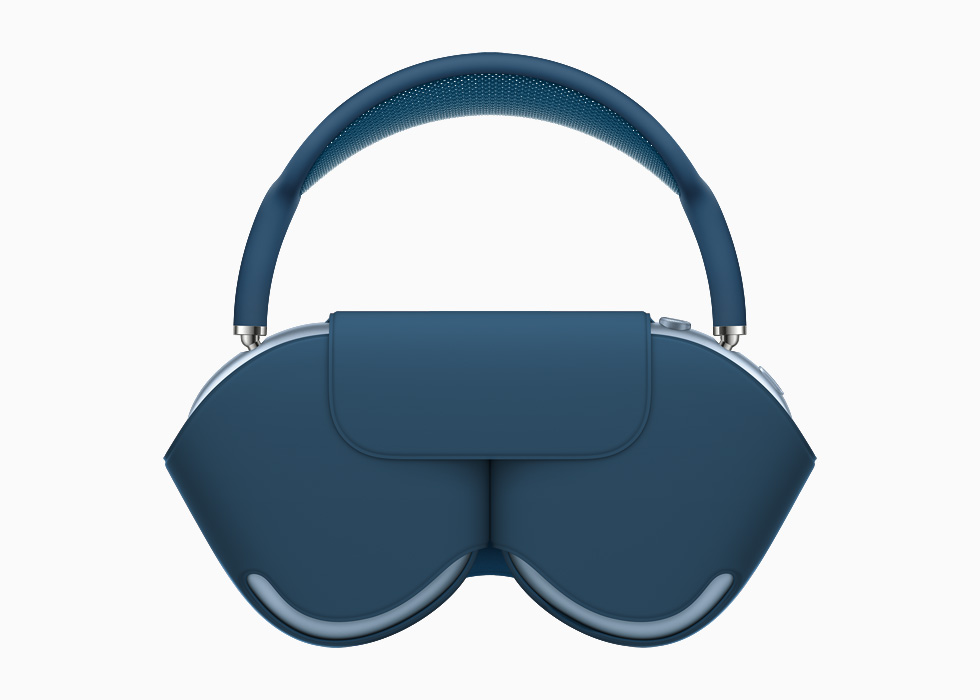 The headphones have their very own carrier case. I'm not particularly impressed by the style as it doesn't look like the most secure case in the world. It looks like it only covers the ear cups rather than the whole body making it very easy to scrap across something in your bag. If you're like me these would live around your neck, if not, you can be sure that theirs a company out there creating a more secure case for you.
Sound
Spaitial audio support

Active noise cancellation

40mm drivers
For the price, this is delivering more than an average sound is top of their list. Expect the mid-tones and basses to be at a good level, setting itself apart from Apples own Beats headphones (which relies on a more heavy sound). No distortion at high levels with excellent noise cancelling capabilities.
Battery life
20 hours battery life

1.5 hours battery life after 5 minutes of charge
Ideally this should last at least 20 hours with noise cancelling (according to Apple) and with the ability to get an extra 1.5 hours of from just 5-minute of charging isn't a bad deal. USB-Cable will be in the box but as you expect you will have to buy your own plug.
Final thoughts
The jury is still out on this. The headphones past the good looking test with flying colours as well as ease of use. But for that price and case from Apple directly you would expect them to do much better. I'm not sure these classify for a £549 sound performance but the fact is you wouldn't be disappointed.
Related posts