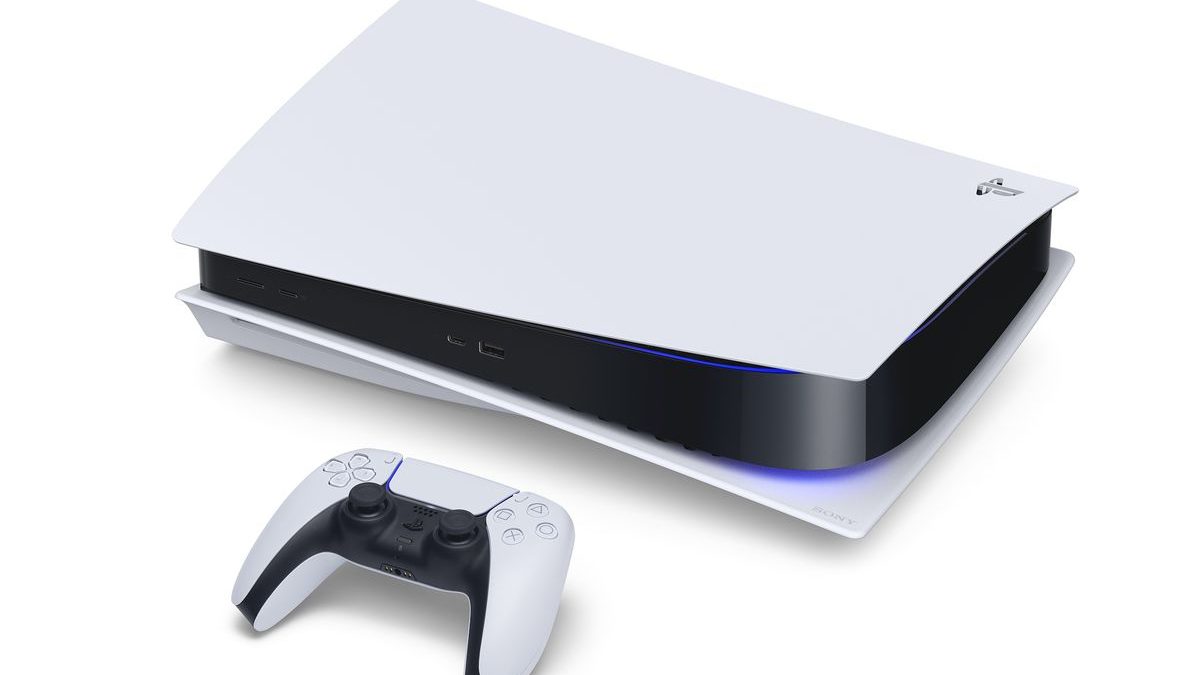 Sony PS5: The long-awaited successor has made its mark
princejumbo, 9 months ago
0
7 min

read
471
We always knew it was coming. Sony PS5 is a game-changer, no doubt about it, with its impressive interface, a completely new controller, this is a console that looks and feels futuristic and should be here for a very long time.
Design
Dimensions: 390 x 104 x 260mm/ Weight: 4.5kg

Connections: HDMI 2.1, 3x USB 3.1, USB-C, Ethernet, 802.11ac Wi-Fi, Bluetooth 5.1
This is a big, really big for a gaming device. That home set up you have? Get rid of it as the likelihood of you having space for this is 0%. Not only is it big in weight (at 4.5 kg) its also the tallest console out there.
Yet, none of that takes away how good looking it is. The whites, back and front, protect the console which lays in-between. Removing the plates exposes the fan that lays underneath. Clearly, Sony is still hunted with the overheating issues they experienced with their batch of PS4 Pro models and are going the extra mile by including hidden ports that provide easy access for removing dust.
Least we forget the exhaust struts that you'll find all down the rear and between the main unit and plates which help to guide heat away, judging by the silence from users it seems to be working.
DualSense controller
New controller with haptic feedback and adaptive triggers

Built-in microphone, speaker, motion sensors

Battery: 1,560mAh, USB-C charging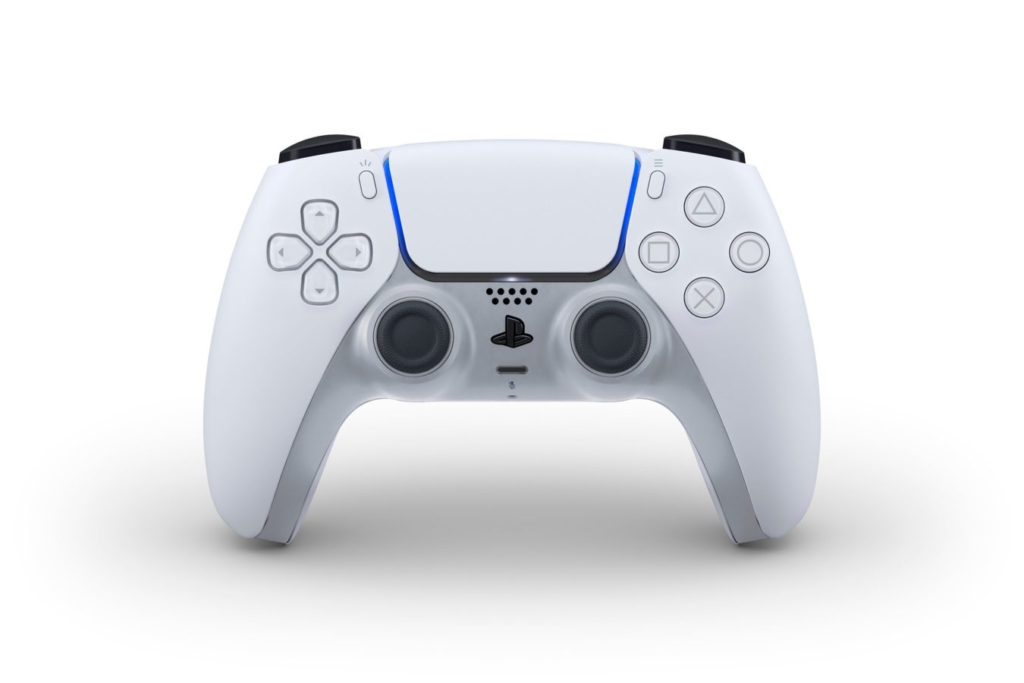 Assuming these are xbox controllers is a fair assumption as the resembles is strong ( sorry Playstation die hards). Even though it may look and feel different it is fair to point out that some of the technology that was seen in the DualShock 4 has remained with some additions.
No light bar at the top of the controller isn't the end of the world. The touchpad is the same as before with the coloured lighting at the top-centre. You'll find the same thumbsticks, D-Pad, The options and share buttons and the traditional PlayStation shape buttons.
So whats new? Well, the microphone to start. It can be used for both voice interactions and any in game activity similar to the Nintendo Switch. Throw in motion sensors, haptic feedback and adaptive triggers and you have a solid round up.
Unlike the traditional rumble packs, Haptic feedback uses dual actuators inside the arms of the controller, giving you a more precise feel depending on a games environment. The adaptive trigger is a nod to Xbox One. It gives you added feedback at different levels changing how easy or difficult it is to apply pressure.
But lets be honest, there are some drawbacks. For example you are sure to find that using both haptic feedback and adaptive triggers will decrease your controllers battery life at a faster rate. You should get at least 12 hours of play out of it before recharging depending on the type of game you're playing.
If you have a DualShock 4 you can use it on you PS5 but only with PS4 titles. Yet DualSense works with all games.
Hardware
CPU: Octa-core Zen 2 CPU / GPU: 10.3 TFLOPS

Memory: 16GB of GDDR6 RAM

Storage: 825GB SSD (667GB available to user)

SSD storage card slot (not activated at launch)
There's a lot to like not only just on the outside but also what's on the inside. Home to an eight-core AMD Ryzen Zen 2 main processor, Radeon RDNA 2-based GPU with 10.3 teraflops of power, and 16GB of GDDR6 RAM.
This console is quick. Very quick. With its 825GB solid-state drive it boasts up to 5.5GB/s read speeds and combines with the processing unit to give you some of the fastest loading times you will ever see. No delays, no 5-sec pause between worlds. Nothing.
Yet, space seems to be an issue. You only have 667GB of available storage to use even if you were to expand the internal SSD to 825GB. That's poor. Considering a lot of games are bound to be data-heavy and that's not including PS5 titles. Hopefully, with further updates, this will be sorted.
In the meantime, you can use the external HDDs and SSDs to solve the issue. As long as you have one hooked up to a PS4, transferring it across to the PS5 is easy enough. But bare in mind this will only work with PS4 titles.
User experience
Backward compatible with thousands of PS4 games

New content rich homescreen
The user experience is better than ever before. From the UX design on the homepage you're greeted with a better interface which is faster and better to look at. Games can be found at the top which comes with their own backdrop and theme music that plays while you browse (only for PS5 titles).
Staying on the homescreen shows so much more. You'll be able to see the trophies you've earned, any recent news, trailers and any other relevant information relating to your in-game progression. This is beautifully done and showcases what Sony can do when they put their mind to it.
It doesn't stop there. Click anywhere on the menu with the Playstation button and you'll see a series of cads with additional content and information. Look down and you will see an additional scroll bar which gives you more options such as, notifications, Game Base for parties, on/off button and of course downloads.
Media
4K Ultra HD Blu-ray player

3D Audio Tech

No Dolby Vision nor Dolby Atmos

Netflix, Amazon Prime Video, Apple TV, Disney+
Sony have included 4k Blu-ray player without Dolby vision or even Dolby Atmos, which makes it difficult to fully enjoy it if you have a TV and/or sound system capable of either. Which is a shame as you wouldn't be able to to fully enjoy the experience.
Apart from that, it isn't a big deal. Not all TVs are Dolby Vision and have Dolby Atmos (which is just coming up).
Games
Astro's Playroom pre-installed

PlayStation Plus Collection of 20 classic PS4 games available to PS Plus members
Throughout the PS4 era, it was clear that streams of exclusive games are a highlight. You can bet anything that this will continue with the PS5. But don't expect anything to pop up in the first few months.
You won't find a large library similar to Xbox Game Pass (yep Xbox has it beat) but you will get 20 classic PS4 games. If you're new to the PlayStation family then this will be important to you, in fact, this will still be important to you even if you're a regular as there hasn't been a time when Sony has dedicated such an effort with their backward capability.
To old users, the downloaded games that you've purchased will be available for you in the library section of the menu. This is a major difference from past editions making the transition that much easier.
Final thoughts 
The PS5 is incredible and its sure to be in many rooms sooner rather than later. With how it seamlessly plays your PS4 titles giving it a fresh new look and feel.
Having the massive body can be a turn off for many as it will look misplaced in every room it ends up in. With the design and height a clear attraction in all rooms, some would hate it and others would love it.
Theres no denying the massive upgrade of the interface. This is unmatched. Clean and fluid you're getting to do more and see more with just a press of a button, making it much more easier to see how your stacking up in Call of Duty or even Spiderman- Miles Morales.
The main worry is space. The SSD is bound to be filled sooner rather than later and the media playback abilities aren't what we imagined.
As a game console this is the top of the pile. Sony are entering new territory ( about time ). This is the new generation of gaming and I, and i'm sure you too, will like were its heading.
Related posts