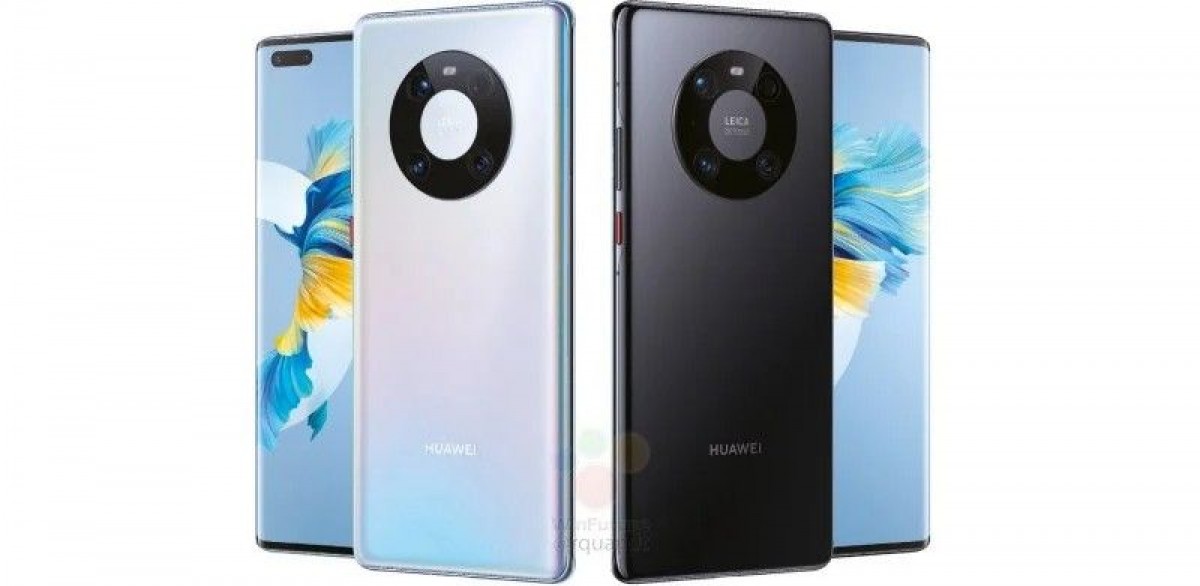 Huawei is back with the Huawei Mate 40 Pro. The company continues to release its Pro/ Mate version despite the recent Google services ban. And why shouldn't it? With excellence still running through their veins, Huawei is intent on showing the world life after Android. And that alone is a big task.
Design
Space Ring' camera design

162.9 x 75.5 x 9.1 mm

Weighs 212 grams

Mystic Silver and Black
There's no denying it. This phone is a looker. Whether you're looking at it straight on and you're taking in the lack of bezels as the display curves over the edge of the phone, pushing the power and sleep button al the way to the edge. Or whether it's from the back, with what Huawei calls the "space ring" which is the home to the rear cameras.
While you're taking in these features you would also be in awe of the Mystic Silver. It isn't any ordinary silver. Looking at it from any angle and you would start to see a variety of colours. From orange/red/green/yellow it combines these colours beautifully giving the impression their is more than meets the eye.
Display
6.76-inch flexible OLED panel

1344 x 2772 resolution

Waterfall display design

Dual hole-punch
While it looks like the rest of the competition have decided flat displays are in again Huawei has decided to go on the opposite route. With a full curved display, the OLED goes beyond any has before it by wrapping itself around the edges of the phone, pushing all the sides buttons further away from were they would usually be.
In a way, it looks good but it lacks the particularity. A major issue with curved displays is how it disoriented your content looks like. That issue continues with this display and may even force you to make an adjustment to your keyboard so it's at a length you like.
Depending on the type of user you are that dual hole-punch is a nuisance, yes it takes your selfie game to another level (more of that later) but if you're anything like me, it may interfere with your watching experience.
If you don't care too much then you're in for a treat. As you can expect the colours are great. Pure blacks, rich and everything you expect to experience from a flagship device.
Camera
50MP RYYB 1/1.28-inch sensor primary camera – f/1.9

12MP telephoto 5X zoom periscope camera

20MP f/1.8 – 18mm ultrawide

4K video at 60fps

Dual selfie – wide/ultrawide
Huawei continues to produce with their Huawei photography. On paper, this is another camera setup that can sit proudly at the top alongside its peers.
The 50 megapixel sensor is probably the biggest of the year. It continues to use Huawei's RYYB pixel setup rather than the traditional RGB. RYYB gives Huawei the edge as their sensors are able to capture more light, creating images that others find hard to produce.
If you're big on videos then you're in for a treat. With 4K and 60 frames per second, this is a device that any videographer enthusiast would enjoy.
The dual-camera setup is a nice touch by Huawei. It automatically switches between wide and ultra-wide by detecting how many people are in the frame. Cool.
Internal
Kirin 9000 chipset – 5G and 5nm process

8GB RAM

256GB storage (Standard)

4400mAh battery

66W fast charging – 50W wireless fast charging
On power alone, the Huawei Mate 40 Pro is unmatched due to the Kirin 9000 chipset. Like for like it is similar to Apples A14 as its performance and efficiency are above the competition. With an 8GB RAM and 256G is more than enough for most people. Combine that with a 4400mAh battery and fast charging you have a phone that can last you longer than you may expect.
Final thoughts
This is a phone that I truly like. Compared to its rivals, it does everything right (apart from the curved display). From the camera set up, the battery life and that amazing front-facing camera with the wide lens, this phone is special.
The app store continues to grow and with the help of the available APK and even "clone phone" there are ways around restoring it with some of the apps you love.
But out the box? It looks bare but with a few tweaks you may be able to get what you want.
Related posts