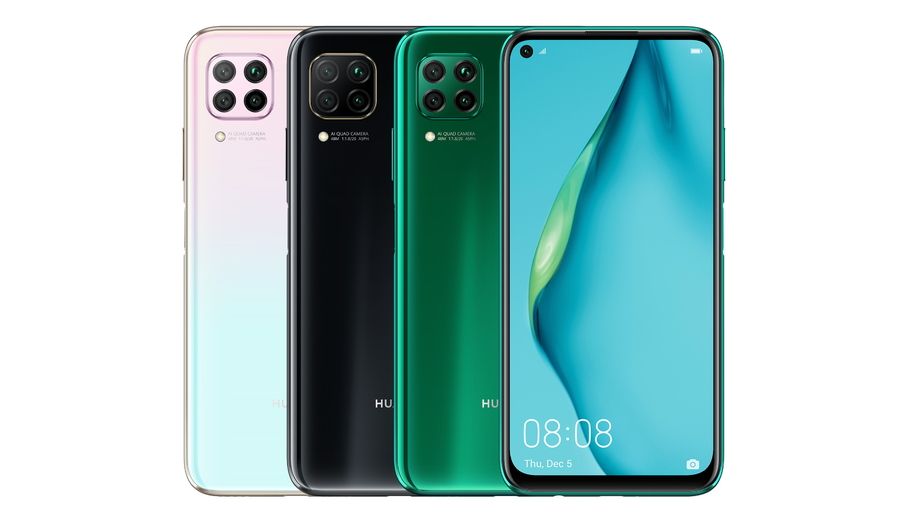 Huawei P40 review – the best camera phone at this range
princejumbo, 4 years ago
4 min

read
952
The Huawei P40 series joins a long line of phones hitting all price points. With the Huawei P40 being the smaller brother, it would be interesting to see the initial reaction to a phone that offers so much but falls short in one major department. We will touch on that later. 
Design
Huawei has opted for a more traditional mobile design. With a 6.1 inch display which makes it makes the screen size reasonable for its price range. There's no denying that phone is slightly thicker than the Samsung Galaxy S20 due that probing camera bump. 
The phone comes in green and black making this a unique colour set-up. The green pops and is easily noticeable, making it my personal favourite. Huawei seems to be missing a trick by not including the turquoise colour as it doesn't seem to be available in the UK.
The power button and volume key are on the right-hand side of the phone, while the bottom has the USB Type-C port beside the single speaker. 
Screen
6.1 inch OLED display 

Full HD Plus 

422 ppi 
With a 6.1 inch OLED display, the Huawei P40 isn't on the small side but compared to the competition it isn't exactly large. With the Samsung Galaxy at 6.2 inches and the OnePlus 7TPro at 6.67 inches, it slightly falls short. Size isn't everything, with FULL HD and 422 pixel density there isn't a reason as to why you wouldn't enjoy the quality this phone produces. 
Camera 
Rear camera: 50 MP (Primary) 16 MP (Ultra-wide) and 8MP (Telephoto)

Front camera: 32MP

4K video front and back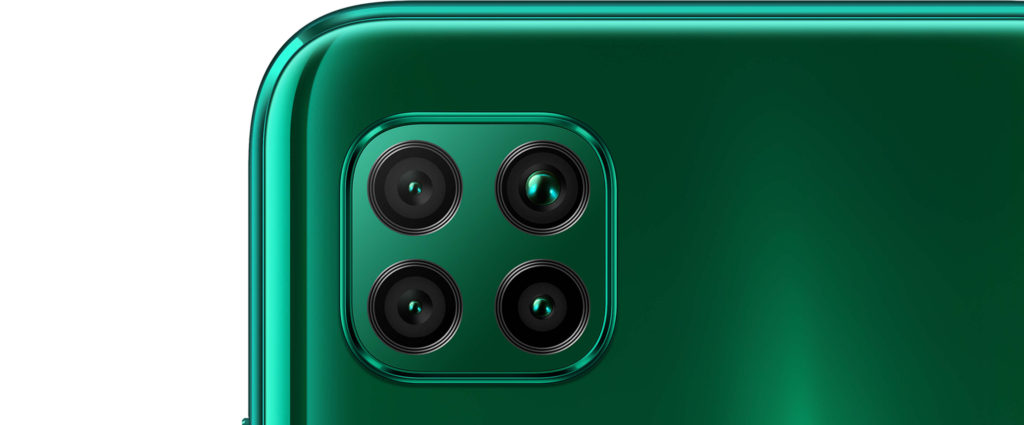 What is the standout feature of this device is Huawei's Leica camera set up. With a 50MP primary camera, a 16MP MP ultra-wide camera, and lest we forget an 8MP telephoto camera which is just like the Samsung Galaxy S20 and Samsung Galaxy S20 Plus due to its 3x optical zoom places this amongst great company. 
Huawei continues to use the RYYB sensor compared to RGB. Huawei approach is different because they intend to let in more light which has done wonders for their daylight and night time photography, putting them at the peak of mobile phone cameras. 
The Huawei P40 is the first model in the Huawei range to debut its AI engine. With this removing the reflection of people just got easier. 
A 32MP camera is at home in the cut out at the front of the display which also has a depth sensor. It comes with autofocus, and unlike most selfie cameras the P40 range is built for selfies, so if your selfie game is weak, you only have yourself to blame. 
Add a 4k video to the front and rear, and the P40 is currently trampling on other "smaller devices" in its range. 
Internal 
Chipset: Kirin 990 5G

8GB of RAM 

128GB of storage 

3800mAh battery

Fast wired charging 
The Kirin 990 5G chipset is the same chipset that you'll find inside the Mate 30 Pro and Huawei's folding phone, the Mate Xs. Huawei is showing a sign of faith as Huawei believes that this is more than capable of going head to head with its rivals.
Add in the 8GM of RAM and 128GB storage, makes this the ideal set up for all your downloading needs. But be careful, with a 3,800mAH battery you may find yourself charging your phone more often than not. 
To deal with this, you should carry your charger with you as it is the ideal way for you to charge your phone with as little time as possible. Consider buying a separate charger and having it in your work draw. 
Software
One of the most intriguing section of the Huawei devices is how it would deal with the lack of apps. Running Andriod 10 with their own Huawei skin on top (EMUI 10.1) gives you a feeling that all isn't right. With the smoothness and ease in switching from one screen to the next, thanks to the 90Hz refresh rate, gives you a false impression.
When you take a closer look, you realise the Huawei P40 is missing something. Apps. However, Huawei is actively working on this. Without the Play Store, they've created their AppGallery, which is their Play Store alternative. 
In the meantime, you should be able to use Phone Clone or the APK Pure store. This would help you get some of the major apps to make the transition easier. But be warned, Uber wouldn't be downloadable as it relies solely on Google's location APIs that require Google Mobile Services (which is absent)
Final thoughts 
The Huawei P40 is a decent phone that has a lot of value. With the amazing rear and front-facing camera for a phone in this size makes it stand out from the rest. But with the low battery life and the uncertainty that continues to surround their app situation makes it fall short from being the ultimate best. If you are after a fantastic camera quality and unique app experience, this is a phone for you. 
Related posts