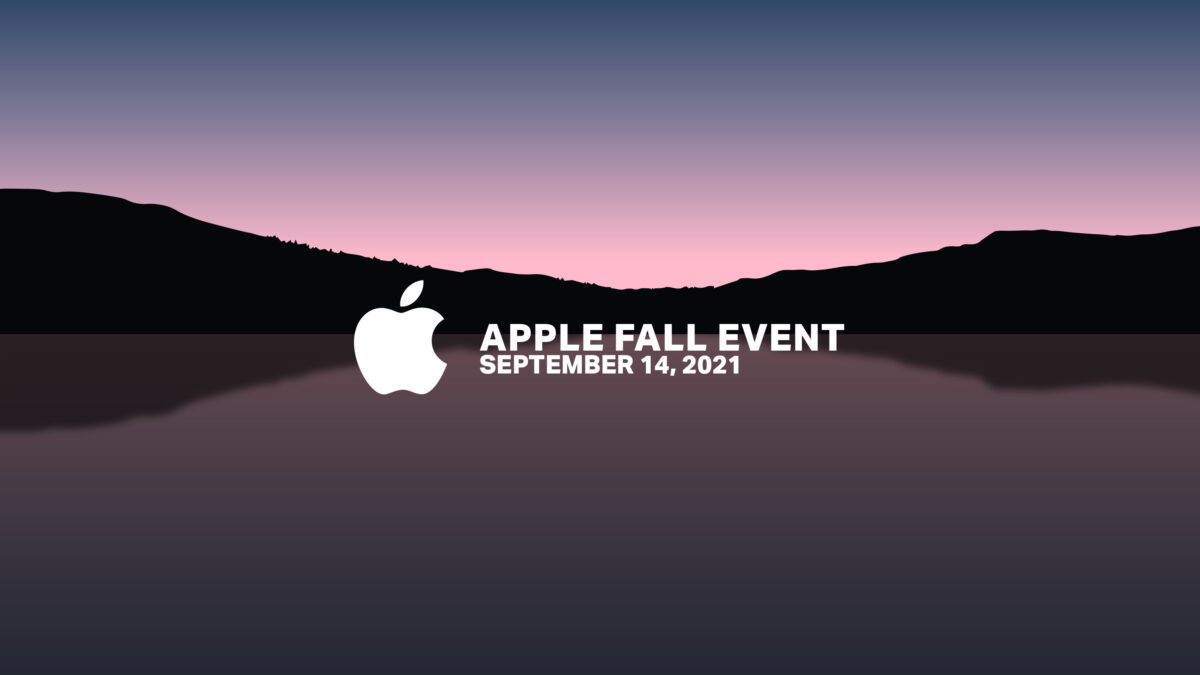 Another Apple event with some new tweaks and new line-up to their already expanding range, the Apple September event 2021 has come and gone and has given us what many expected and didn't.
Here was all that was revealed:
New iPad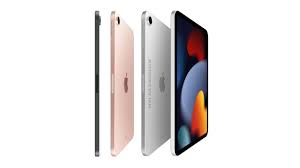 The event kicked off with the unrevealing of the new iPad but at the first glance, you wonder what was "new" about this iPad. Aesthetically, it still resembles the previous model. A 10.2-inch display remains as well as the typical Apple form factor we have all come to appreciate.
But the major differences can be summarised by this: Front-facing camera, speed and space. The new iPad has a much improved 12MP camera for all your selfie-taking. Expect the back camera and battery life to be the same which gives you equal results to last year.
You'll find a A13 chip inside which gives this a slight edge over the last year model. Performance will be much improved so you can expect to be wheezing around your apps and having the power to see it through.
Starting model is 64GB which is way bigger than the last model.
The new iPad mini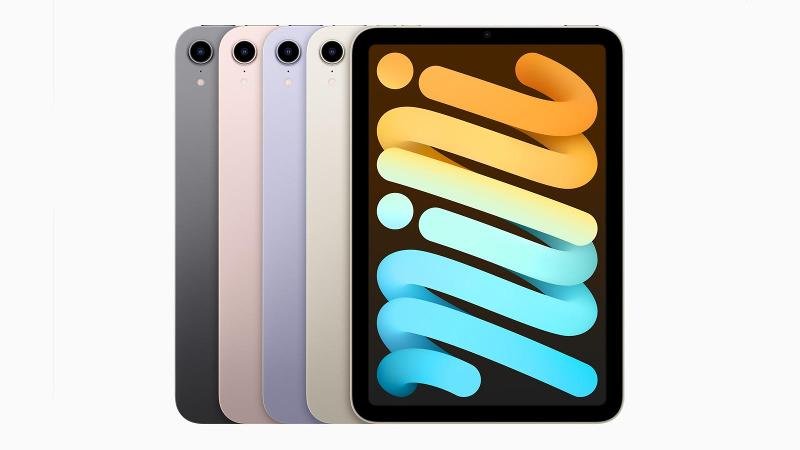 Believe it or not, the iPad mini has seen the least updates over the years which brings us to this wholesome changes.
No longer neglected, the iPad Mini 2021 has got its much needed refresh and it couldn't have come at a better time. Everything has had an upgrade, the design, speed, camera and so much more making it one to consider for those after a small tablet.
At 8.3 inch this is the perfect size for media buffs or students who are keen on having something light and practical. Design is taken from the iPad Air and the iPad Pro giving it a much more familiar look and feel with its flat-panel back and sides, touch I.D and power button on the top as well as the volume rocker. Strange placing but once you realise that the right side is now the home of the iPad pen ( both editions ) you once again realise Apple know their stuff.
Front and back cameras are 12MP which has ultra-wide lens and can shoot up to 1080. Home to an A15 bionic chip so you never have to worry about performance. And its now USB-C making it easier to connect with the accessories on offer.
Apple Watch 7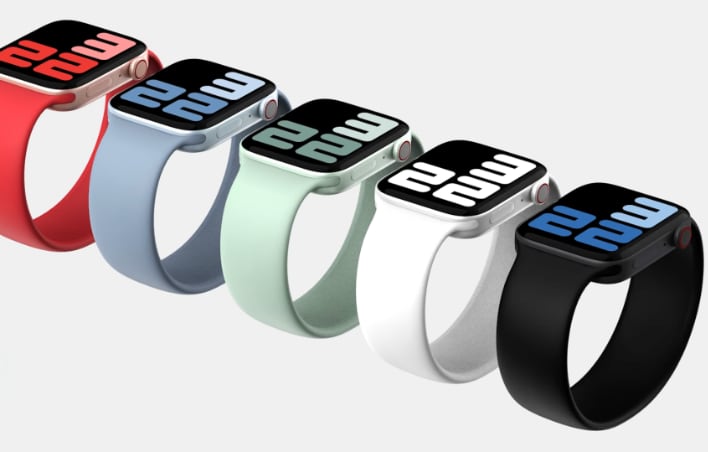 Rumours had it that the design would be completely different but Apple had other ideas. Not far removed from their previous form factor the Apple watch screen has a larger always-on retina display that now reaches the edges. This now adds a slight increase to both the base and bigger model from 40mm to 41mm and 44mm to 45mm. Using the full keyboard is much smoother especially with QuickPath onboard. Internal specs are similar to last year and it may come down to what size you prefer.
iPhone range
Nothing out of the ordinary when it comes to the line up of the iPhones. As expected it comes in four variants; iPhone 13 iPhone 13 and the iPhone 13 Pro Max.
The new iPhones were also introduced with the models ranging from iPhone 13 mini, iPhone 13, iPhone 13 Pro and iPhone 13 Pro Max.
iPhone 13 and iPhone 13 mini: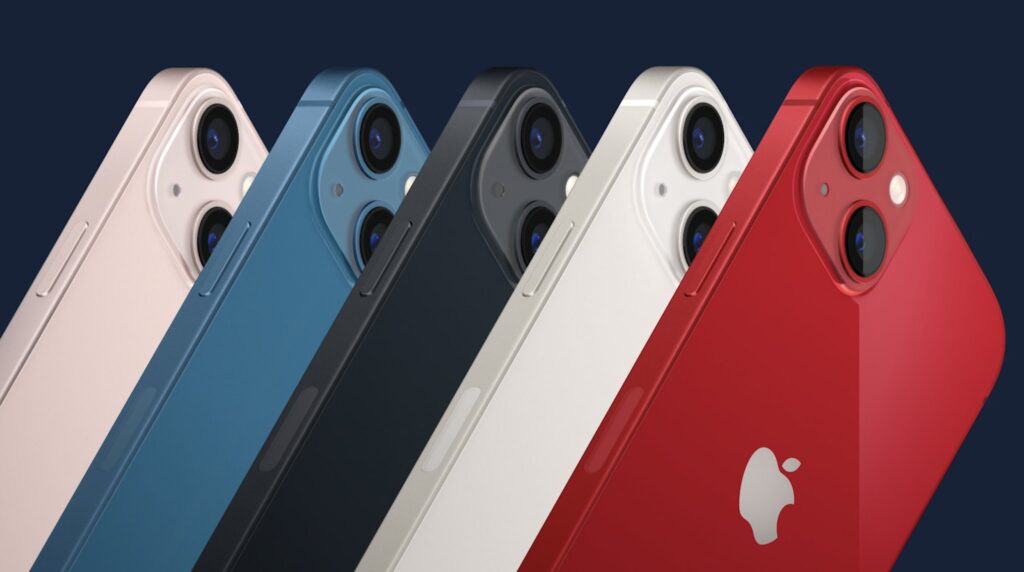 Like majority of the updates this year you wouldn't be able to tell if its an iPhone 12 yet alone a 13. Nothing screams " Hey I'm new" not including the colour range. And that's a decent range to have. Pink, blue, midnight, starlight and Product Red are on offer with Product Red being my favourite when it comes to this model.
If it isn't the colours that scream out new it will definitely be the camera at the back. The lenses have been positioned diagonally for a bigger sensor. Underneath you will find the new A15 Bionic chip, a bigger battery that lasts 2.5 hours more than the iPhone 12 and a 28% brighter display.
iPhone 13 Pro and Pro Max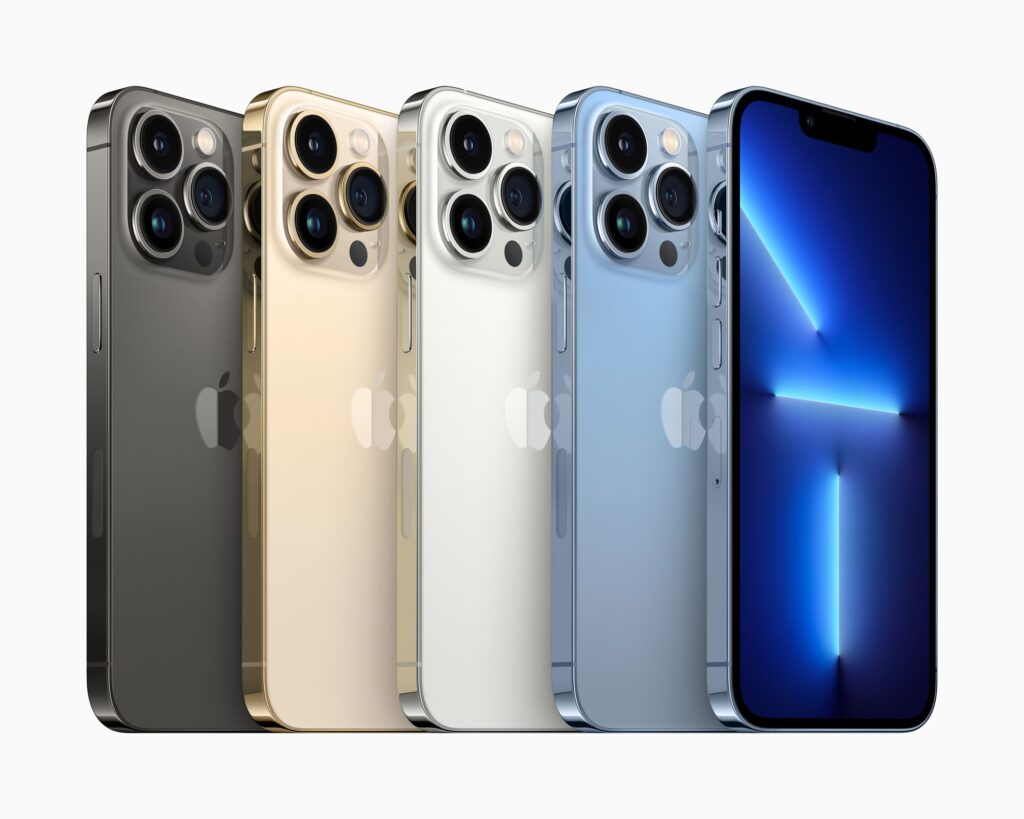 Apples new iPhone 13 and Pro Max looks exactly like the previous models but a great way to set it apart would be by ordering the Sienna blue model which really pops and draws attention.
Nonetheless the real updates are found under the hood. A15 Bionic chip, improvement to low light photography by 2.2.X ( according to Apple) alongside better portrait photos and a new macro photos that lets the user focus at a close distance for much more details in your photographer.
There have been major improvements to the battery life that gives you more time for audio and streaming. With the new 120hz refresh rate you're bound to take use of thspeed of the new models.
Apple's new iPhone 13 Pro and iPhone 13 Pro Max come with upgrades to performance and battery life.
Related posts