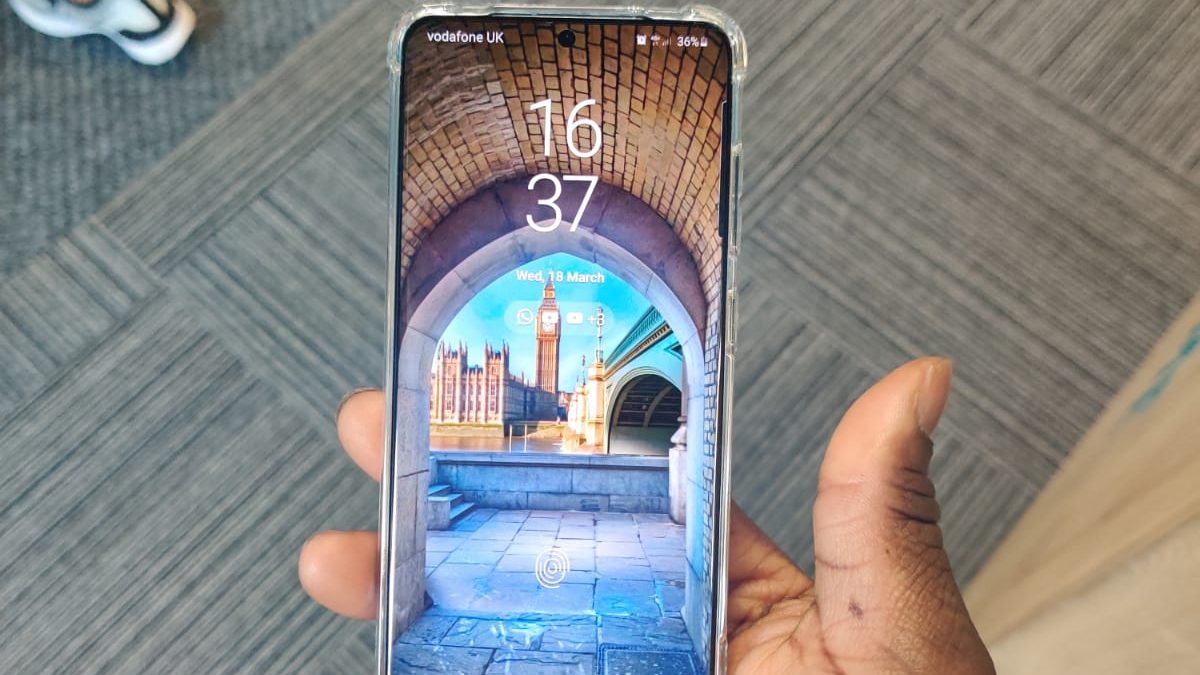 Every year the best android phone money can buy continues to heat up, and you can expect Samsung to be right in the mix. With the Samsung Galaxy S20, you can be sure it will be the best of its bunch.
Don't be mistaken by its diminutive size, true to Samsung form this is a flagship phone no matter how you look at it. Let's be honest; if you're not a fan of Samsung, then this phone will not make you one overnight.
Design:
Glass front and back (Gorilla Glass 6)

Cosmic Grey, Cloud Blue and Cloud Pink
I can sum this up in one sentence; typical Samsung. With the big screen being noticeable at the front supported by the usual glass behind, this keeps in line with the Samsung signature curve as the phone feels perfect in hand.
With sticking to a tried and tested design Samsung have gone with something familiar. Anyone who has used the latest phones in the past few years can tell you this for sure; its the perfect design for comfortable one-handed usage. As phones are getting larger, it has become that much difficult to use, but Samsung makes it that bit easier for you to use.
The colours aren't anything to brag about. The colours range from pink, blue and grey.
Screen
6.2  Dynamic AMOLED display

563 ppi density

120 Hz 
In another typical Samsung fashion, it's beautiful. With a 6.2 AMOLED screen, the S20 falls short of its siblings, but that wouldn't impact your viewing and gaming experience. With a crisp and clear display that showcases natural colours, you're bound to be satisfied.
From playing Mario Kart to watching your favourite show, you'll never be disappointed with the vibrancy of that AMOLED Screen that is supported with good speakers.
But where you're likely to be disappointed is the lack of headphone jack. If you're a Samsung die hard, then this may be a sticking point for you. Keeping up with its competitors Samsung have gotten rid of the headphone jack but have supplied quality headphones to use via your charging port.
Do you know what this means? If you want to listen to music and charge your phone at the same time you need to do one or two things; invest in earbuds, so you don't have to worry about a charger or invest in a headphone and charger adapter allowing you to charge your phone and listen to music at the same time. The choice is yours.
Camera
Triple Camera: 12 wide, 64 telephoto and 12 ultrawide

10 MP selifie camera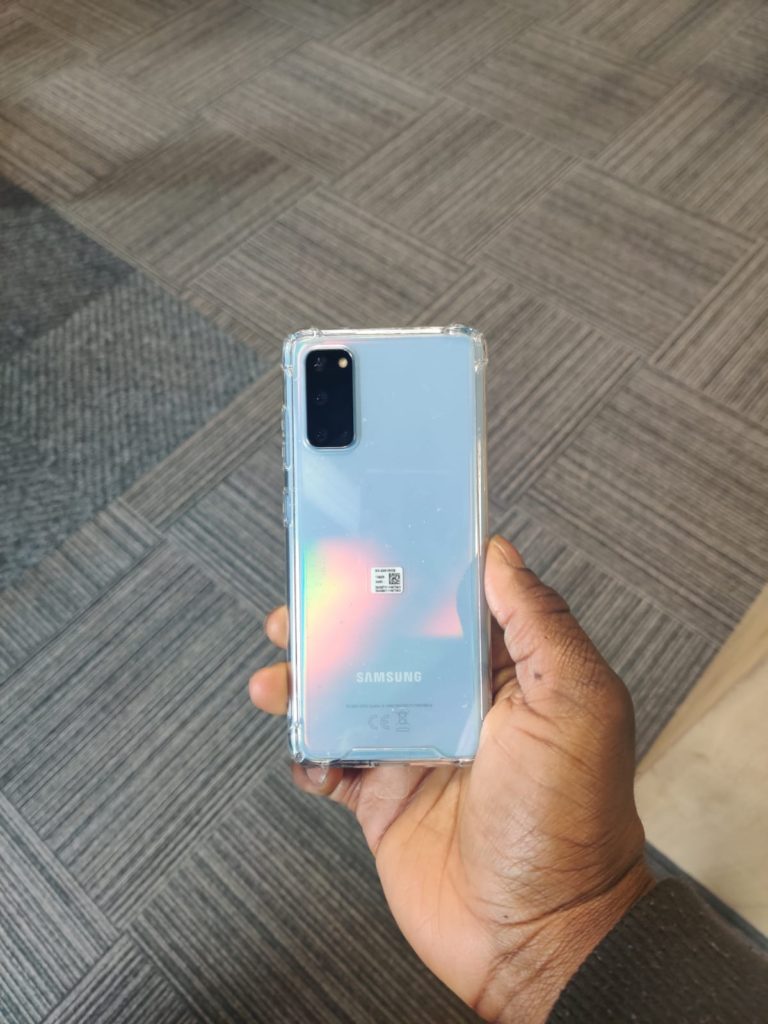 With a new range of cameras, Samsung continues to give you a camera that you could be proud of.
With a 12MP ultra-wide and wide-angle lenses with 64MP primary camera has an excellent colour balance. Group shots are that much better with a wide-angle lens. Even without the Ultra's ridiculous 108MP, the S20 does an exceptional job of getting the details.
You'll notice the punch-hole selfie camera at the front of the display. It is far short of the Ultra's 40MP front camera as it stands at 10MP. The camera does prove to be decent, but if you wanted more details in the background of your image, you might have to do with your imagination.
Internal
400mAH battery

Fast charging 

MicroSD
With a 4000mAh battery onboard, your phone should do well to last a day depending on your screen settings, of course. You see, the S20 has an amazing 120Hz display. This means your phone can refresh at a rate of 120 times every second which helps to create the next image quicker. However, this drains your battery faster than usual, so dropping it to 60Hz and FHD isn't a bad shout as you will use the phone for longer and still be able to enjoy the experience.
Keeping your phone topped up throughout the day hasn't been easier with the charger that comes in the box. You'll be able to take your phone from 0-100% in about 65 minutes.
Software
Android 10
Something that Samsung has often gotten wrong than right, the software has always been their Achilles heel. Like all Andriod phone manufacturers, Samsung uses their own "skin" on top of the Andriod software to create a unique experience for its users. But often than not this seems to be a hit or miss as they tend to overdo it.
With pre-installed apps bloating your phone before you've even installed your own, Samsung has created a feeling of yearning for something similar. And they have done that.
With the new updated Samsung one Ul 2.1, it can be seen as it's the best software yet. Keeping up with the ever-popular dark mode that Instagram and Twitter have made for their apps, Samsung has used this to work system-wide across every single app that you use. Plus you're able to connect two devices at the same time, which should improve the multi-work experience and use of apps. Pretty cool.
Final thoughts
The Samsung S20 continues the long line of Samsung tradition of providing a quality device to hold. For most people, this would be a perfect size as it isn't too big yet, has a screen to be enjoyed. Minimalistic and curve display with a stand out camera layout make it noticeable. Ditching the headphone jack isn't that much as a surprise considering the state of the mobile market, keeping Samsung inline with its competitors such as OnePlus and Apple.
Powerful enough to handle your daily needs and easy on the pocket for a 5G phone makes it ideal for a die-hard Samsung fan or someone just curious to know why Samsung continues to top the Andriod phone market.
Related posts