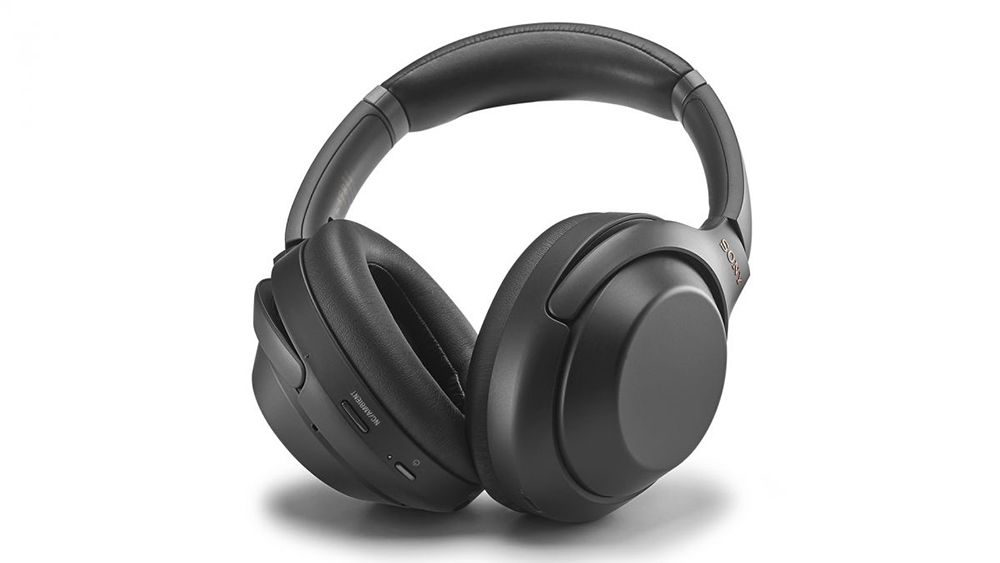 5 alternatives to the AirPod Max that cost less than £500
princejumbo, 6 months ago
0
6 min

read
483
Spending £549 on headphones isn't something that most people would want to do no matter the power of the brand. But Apple is except in this. With their dominance already clear, they're aiming to influence your buying decision with a shiny new headphone, the new AirPod Max, that looks good but sound good too. But you're probably here because they haven't, just yet. Or it could just be down to that ridiculous price tag. Either way, here are 5 other alternatives that not only are on par or even better but cost less than Apples offering.
Bose 700:
Price: £279
From: https://amzn.to/3mHXVXJ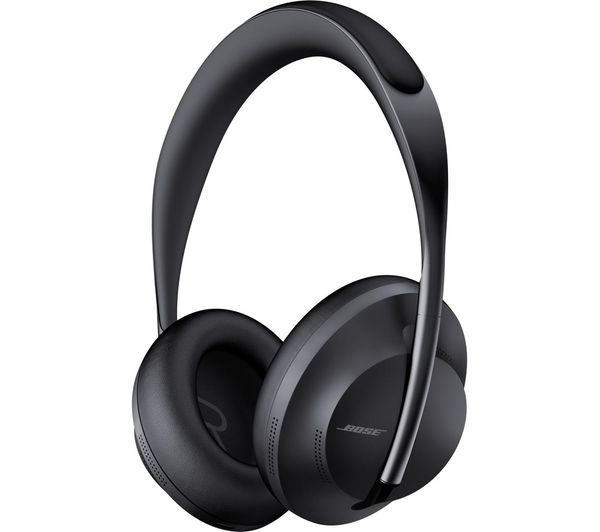 The latest range in the Bose line and it sure is an upgrade. This doesn't slack in the looks department, with those sleek lines and big ear cups for every size, these headphones make it easy, like many others, to fit all head sizes with the adjustable hinge. The headband is no longer plastic, but it now uses a mental construction that makes it difficult to break. Unlike the Bose QC5 11 (we'll get onto that in a minute) it isn't foldable so you won't be able to store it deep inside your bag without the hardshell case. It comes with a touch-sensitive pad allowing you to pause, skip and fast forward.
This is definitely one of the best in the business and it shows with the sound. The noise cancelling is top-notch so you won't have to be stuck hearing those annoying people on public transport. Expect the low ends to be good and the bass not overpowering. Depending on your preference you do have the ability to adjust the levels through the native Bose app that you will need to use on initial launch to per with your device.
For £279 there isn't anything better on the list. Its practically a steal add in 30 hrs (that's right) of listening time how could you not love these?
Sony WH-1000XM4
Price: £349
From: https://jland.partners/2KvEIeZ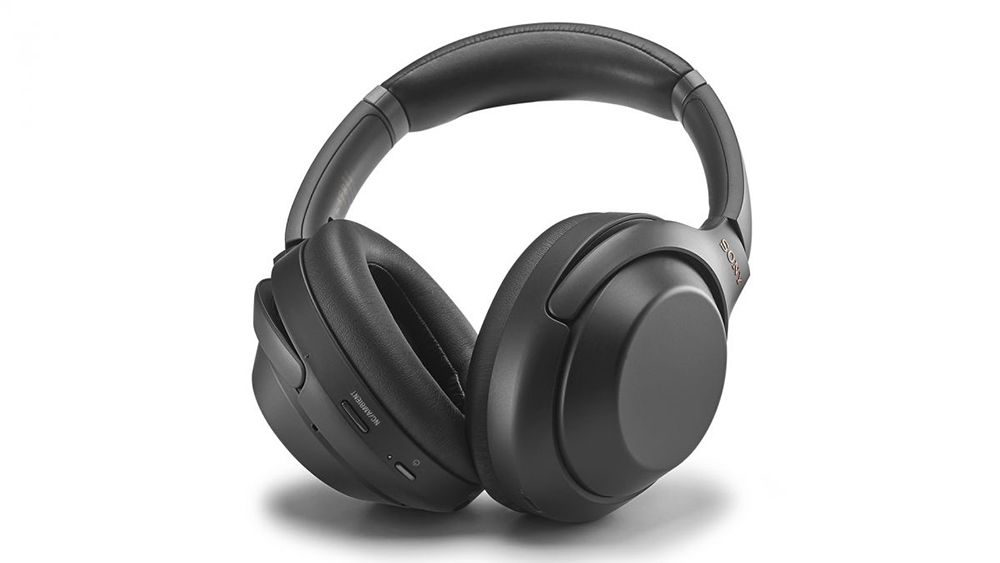 One of the better-looking headphones on this list, the Sony WH-1000XM4 ( the naming convention is terrible) doesn't just look good but feels good also. The black design is easily contrasted with the bronze Sony logo. From the built quality of the actual headphone and the textured hard travel, the case highlights all the good thing about Sony.
The ear-pads are comfortable and doesn't cause any discomfort so enjoy those 20+ hours of incredible low range, mids and bass without hearing any background noise (thank you excellent noise cancelling).
These headphones do fold flat and are easy to store away with the carry case.
Bowers and Wilkins px7
Price: £349
From: https://jland.partners/3mOzN5X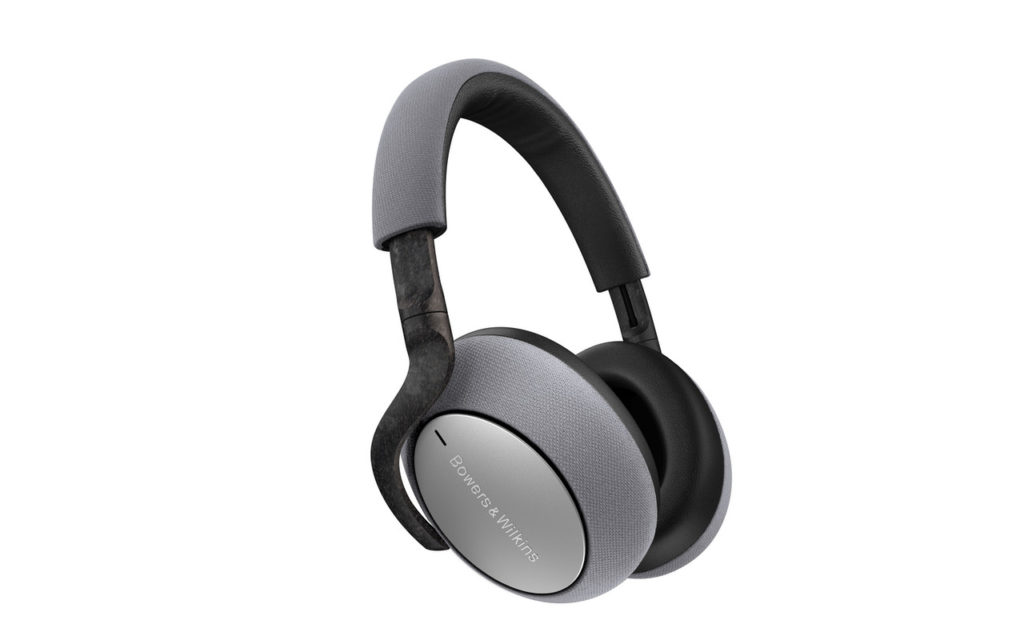 You can easily spot a B&W in a lineup. Whether it's because its the slightly oval ear cups or how slim the hinges are, there is no denying how eye-catching these headphones are especially in the gold and dark navy colour. Those oval ear cups are bound to be a highlight. They're designed with the intention to seal off noise by covering your ears completely giving you a comfortable and secure fit.
On the left-hand ear cup, you'll find a single easy-to-locate button which will take you through various noise cancellation modes. But on the right? It gets a bit messy, You'll find three control buttons and a power switch that is also the Bluetooth pairing trigger. While you're there you will find two buttons for adjusting the volume with the middle being used for multiple triggers, play/pause, forward and back. That same button is used for calls, from answering, muting and ending.
No matter how many buttons it has, these headphones are easy to set up with its simple to use app. Once downloaded you're able to connect in mere seconds and start enjoying that sound experience. And what an experience it's going to be. With those sealed ear cups and noise-cancelling feature, you're, particularly in your own private concert.
Bose QC35 II
Price: £199
From: https://jland.partners/2Kwg1io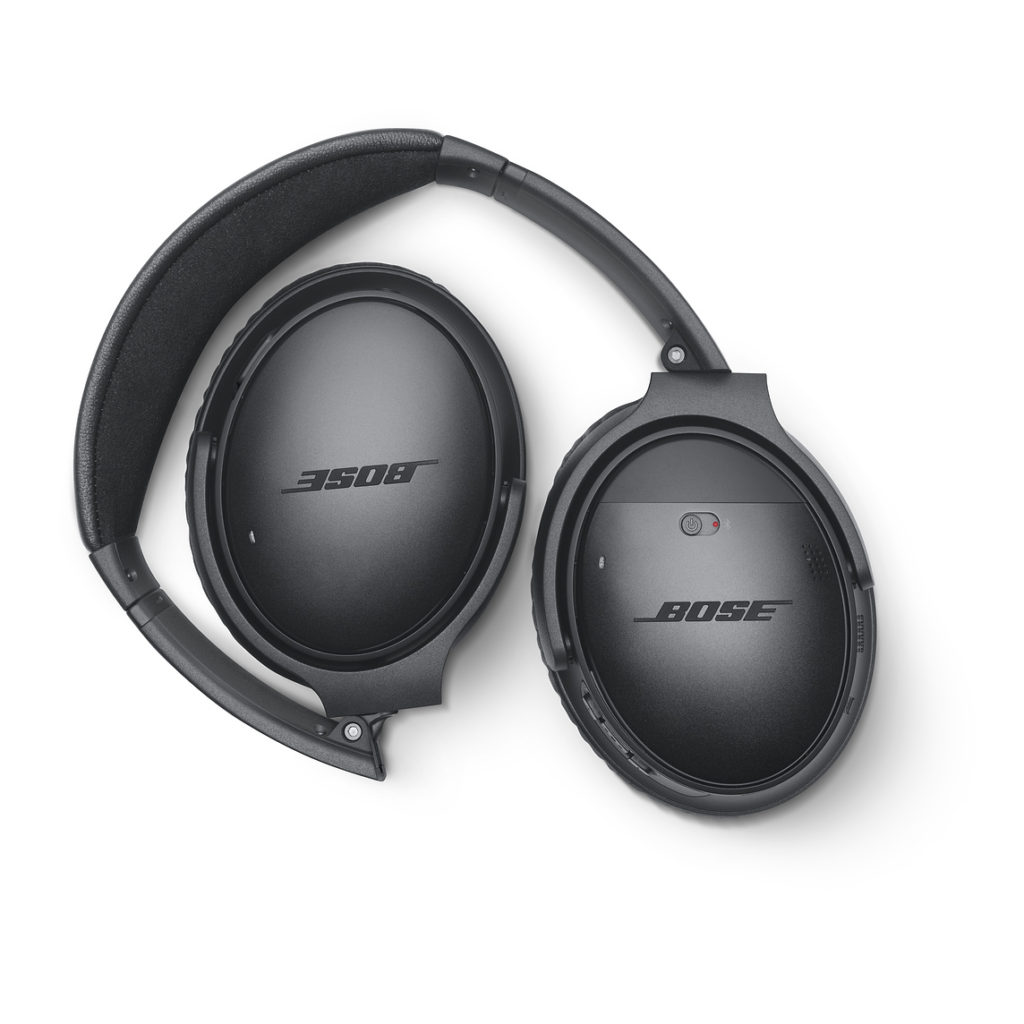 May not be the latest but it does deserve its place on this list. The Bose QC35 II is a quality pair of headphones that does all the simple things right. From the built quality and foldable hinges making it easy to store away in its secure case, these cans pack a punch.
Whether you're looking to wear them for 2 hours or 20 it does it in style. With the softness of the headband due to underside for a more comfortable fit, silicone ear-cups that doesn't cause any ear irritation but instead feel snug like. Speaking of ear cup you will find the on and connection button on the right ear-cup that has the stop, forward and rewind button on the side of the cup. While the left only has a dedicated noise-cancelling button giving you the choice to hear your background.
Sound quality is as good as it gets. Handles bass with ease, you can hear mid-range without it being muddled.
Sennheiser Momentum 3 Wireless
Price: £339
From: https://bit.ly/3n0PKWV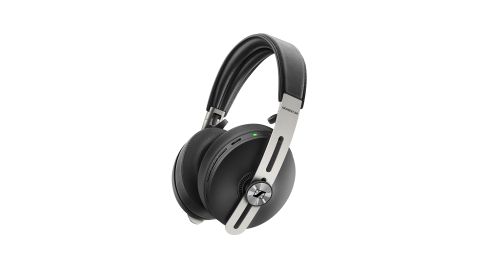 Going by looks it's immediately clear that these are nothing other than a Sennheiser headphone without giving it much thought. The over-ear headphones come in black with a soft-touch finish on the outer earcup panels, giving you that soft feel as soon as they touch your ear. You'll notice that the earpads are more extra comfortable due to the memory foam that lays beneath the leather. And once you get the fit right there's no removing it unless you want to.
If you look at the right earcup you'll find the typical connections for noise-cancelling headphones such as the USB-C port and 3.5mm headphone jack. Not the cleanest of sides as you will find a range of controls next to the 3.5mm connections, from a voice assistant button that works with Alexa, Siri and Google Assistant to a three-button with a multifunction button that deals with playback, track navigation, and calls management, and two dedicated volume buttons. That's a lot.
For headphones of this calibre expect the sound to be one of the best with a solid low and middle range allowing the strings of guitars to sound clear in the background. As always, the louder you go you may lose some of that detailed sound, not enough to make it obvious but an attentive ear will catch that it isn't the same as it is on a lower volume.
Related posts