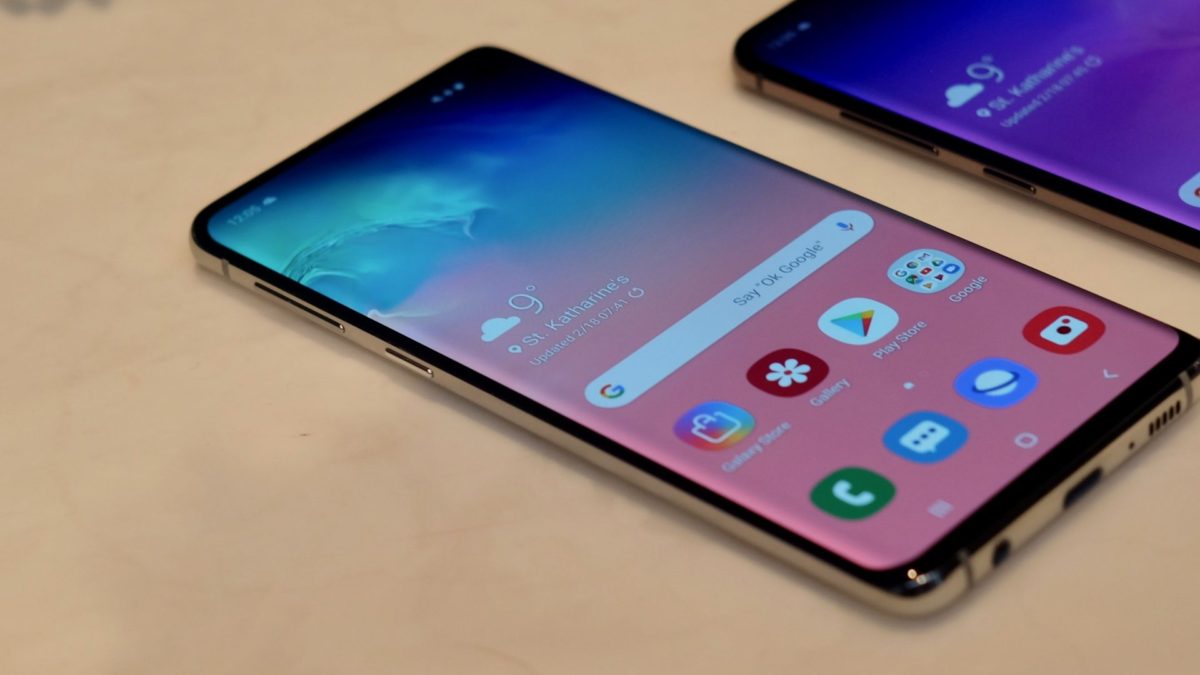 Samsung Galaxy S10: 10 years of excellence
princejumbo, 2 years ago
0
4 min

read
3176
Ten years of Samsung Galaxy mobiles has led to them being the king of the Android world without any challengers. But last year something happened. A would be pretender in Huawei launched there P20 pro and Mate20 pro to devastating effect. The world took notice; Samsung took notice of someone worthy enough to challenge them for their undisputed throne.
Fast forward to now where Samsung have dusted their shoulders off to flex their muscle once again to showcase why they, and only them is worth the mantle of the King of Android.
Design
While everyone was happy to follow in Apple's footstep of an unneeded notch Samsung stayed true to themselves and figured out what works best for them.
This year Samsung has avoided the notch once again, but they have decided to do something a bit different, something that has never been done before. A hole-punch for the camera.
The hole-punch style is going to be the rumoured design of choice and for a good reason. Your movie viewing isn't hampered by an indented area at the top allowing your content to viewed without too much of it being removed.
Throw in the new range of Samsung colours called Prism (black, blue, green and white). Depending on the lighting condition and the angle the phone gives off some amazing patterns and shapes. But a personal favourite would be the Prism Green which is the best looking out of the range.
S10 is similar to the S10+ despite the lack of dual camera at the front. It is incredibly well made and takes its design from the S6. Sturdy and sleek with a premium glossy appearance this is set to be one of the best looking phones in 2019.
The similarities don't just end there. The headphone jack continues to make an appearance as well as the lack of a fingerprint sensor with the in-display fingerprint scanner which uses ultra sonic-technology.
Unlike Huawei and OnePlus models of last year, the difference is this technology is more secure as it detects the difference in your fingerprint patterns.
That means it's not just taking a photo, and can detect differences in depth between the microscopic ridges in your fingerprint patterns. In theory, this makes it both more secure and much more reliable than optical ones.
Display
Let's face it. When it comes to creating amazing screens, Samsung is most definitely king. Heck, all the iPhone displays are made by Samsung, so that tells you something.
Once again you will find one of their fantastic OLED screens on the S10 which will surely be one of the best displays of the year. With HDR10+ on board, you can be sure that your viewing experience wouldn't lack any detailed or colour.
Camera
Dual cameras where so 2018, say hello the triple camera system. With two 12-megapixel cameras and a 16-megapixel camera at the rear of the device is bound to give you the best camera performance for the level of depth you want to get from your images no matter the light conditions.
With an improved AI system things have become a little more interesting. You will be able to detect 30 different scenes and with the auto-adapt the settings to get the best out of them. With frame suggestion, you'll be able to get the best out of your images by helping you line up your friend to capture the perfect photo.
Hardware
The S10 comes with 8GB of Ram but with two internal storage; 128 GB and 512GB models are available. With each model capable of expandable memory up to 512GB, you will never have to worry about space.
With the 3,400 mAh battery, you should get the most out of your device per day. Combined that with Android Pie's battery optimisation this is more than likely. With the added addition of wireless charging you're, there's no reason why our phone should be low on charge.
Software
Android Pie and Samsungs One UI skin make for a lovely pairing. Yo wouldn't have been able to say that a few years ago, but Samsung has made sure to step their game up.
Samsung design is different, its cleaner, it's new and most importantly more enjoyable to use. The Samsung UI is smooth and makes the experience that more enjoyable.
Final thoughts
The Samsung S10 continues on the great history it has created for itself. With a beautiful and sleek mobile phone that captures the eye, the UltraSonic fingerprint sensor that is sure to be a market leader.
With the triple camera, Samsung is making it known that their closest rivals will not outdo them. The message is clear; dear pretenders we are still king and will be for the possible future.
If this is the phone your after order it now from Carphone Warehouse and get the earbuds for FREE.
Related posts