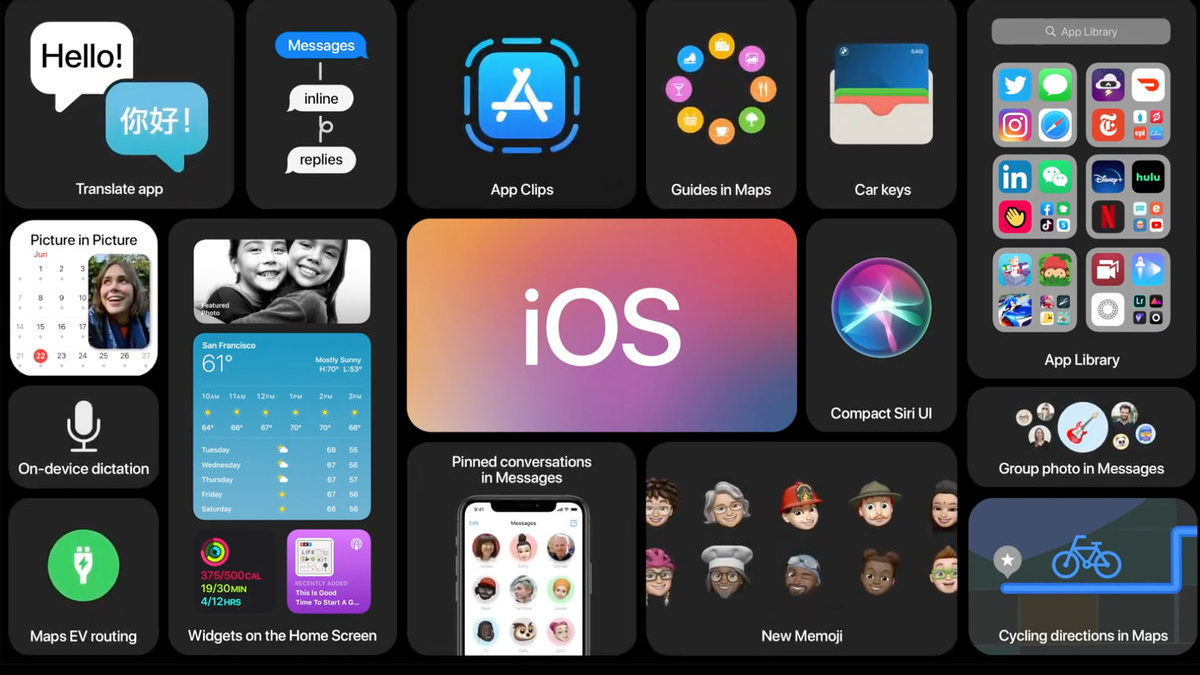 Apple iOS 14: A new design that you will either hate or love
princejumbo, 3 years ago
7 min

read
1157
With every year there is a new iOS update that changes the feel of an iPhone and this year isn't any different. In fact it is. With the new IOS 14 the iPhone will never feel the same again.
iOS 14 release date
Apple revealed its beta version of the iOS 14 during their Worldwide Developers Conference in June. It's available to be tested and used by the public prior to its revealing with the new edition of the iPhone scheduled for Septemeber 2020.
New Features
You can expect the new update to come with a variety of features which would be compatible with everyone phone that has iOS 14 installed. Below you will find a breakdown of the features.
Widgets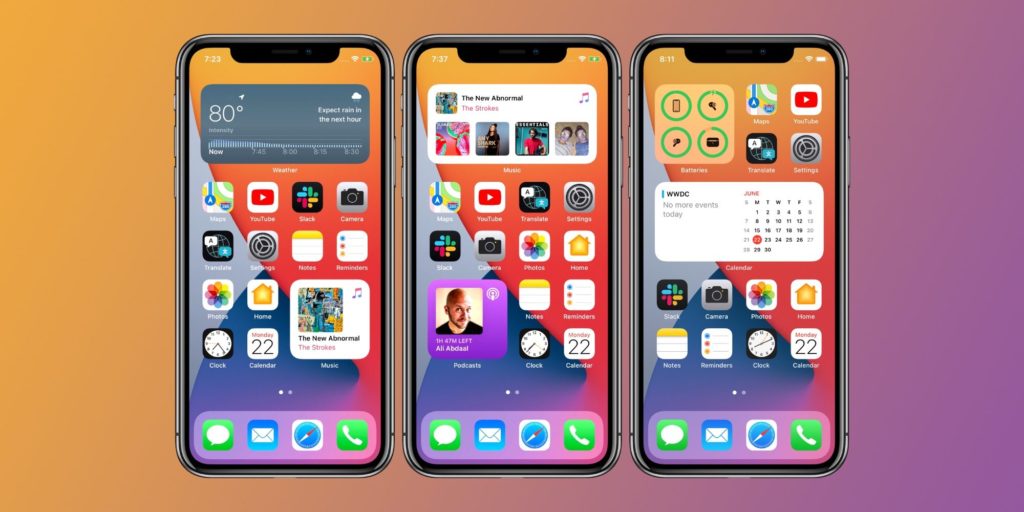 The widget has been revamped to give you up to date information. Widgets are normally on the today screen but that is no longer the case. You will be able to pin any widget no matter the size onto your Home Screen. However, where the inspiration comes from is clear; Andriod and Windows Mobile (RIP).
To see the new options all you have to do is hold down the home screen like you would when you want to delete an app. There would be a new + icon in the top left which allows you to add widgets depending on what is installed.
Scroll through to see more options for each widget, such as sizes, or just move them onto the home screen. Keep in mind that your existing icons will be displaced so you will need to do a little bit of work to sort out your home screen.
Smart Stack
Another new feature that relates to widgets is Smart Stack. In short its creating a stack of widgets that can use on-device intelligence to give you the right widget based on time, location and activity.
Being confused over these features is normal. No other iOS update has ever given you this amount of freedom that Android users are used to. So if you're unwilling to go in gun blazing then that's ok. You can keep your widgets traditional and try the new feature when you're more comfortable.
App Library
Your new best friend. Found at the end of your Home Screen, App Library organises all your apps into folders, such as social or Recently Added, as well as showing you apps that might be useful at a particular time. It's up to you to decide how many Home Screen pages to display and hide entire pages for quick access to the App Library.
App Clip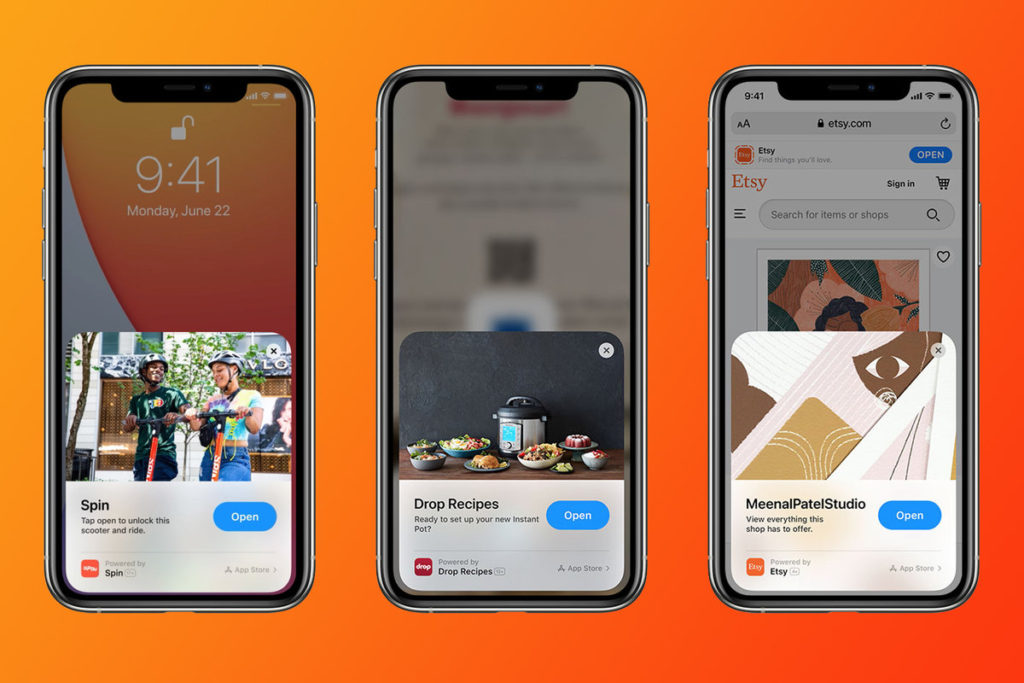 For those who consistently delete apps to create space. App clip is a small portion of an app that can take up o 10MB. App Clips would load within seconds and can be used for a specific task and can appear at the bottom of your iPhone display.
By scanning new Apple-designed App code, NFC tags and QR codes, an App Clips would be accessible and easy to share via Messages or Safari. After 30 days you can wave goodbye to your App Clips as its automatically removed.
Messages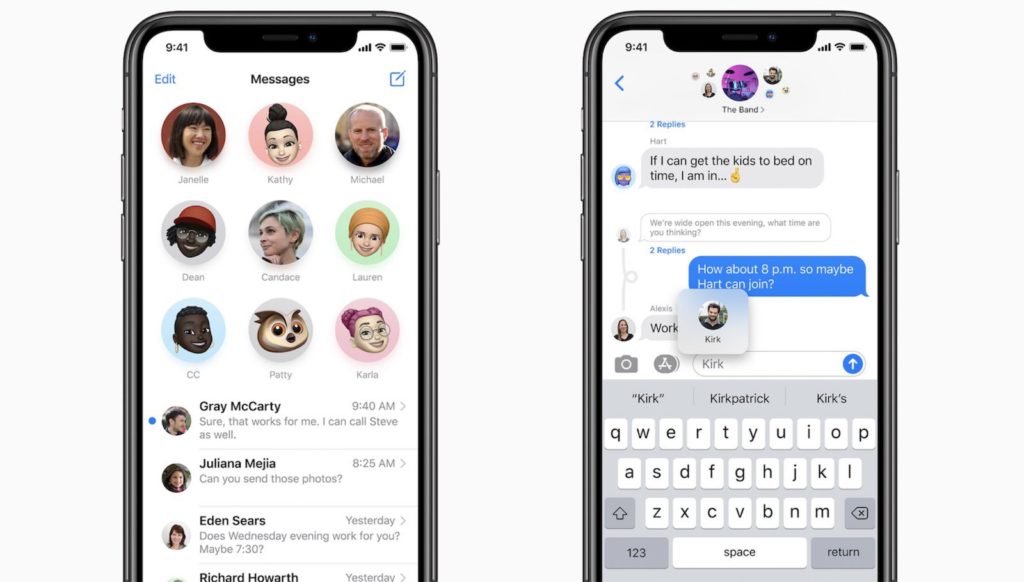 Pinning a message isn't new as you can just about do that on other apps – WhatsApp for example – but its a great feature to have. Throw in inline replies and Memoji options
As you can see from our example above, Messages enables you to pin conversations to the top of your messages list – like WhatsApp can already. Mentions and inline replies are also being introduced in group threads and there will also be new Memoji options, as well as the option to set a group photo using an image or emoji. Users will be able to mute a group conversation but receive notifications when their name is directly mentioned too.
Maps
One for the cyclist. With the new iOS update the app will now give you cycling directions along with electric vehicles and guides. You can expect that the cycling info would be updated giving you a variety of data such as how busy the street and whether or not their is a cycling pathway or a stairway on the route.
You can expect the electric vehicle to provide information of charging spots on your route which would be based on your vehicle's details such as car charge and the correct charger type. Guides would give you information on what's happening in the city. From bars and restaurants and the best sites to visit, turning your map into a travel guide.
Translate App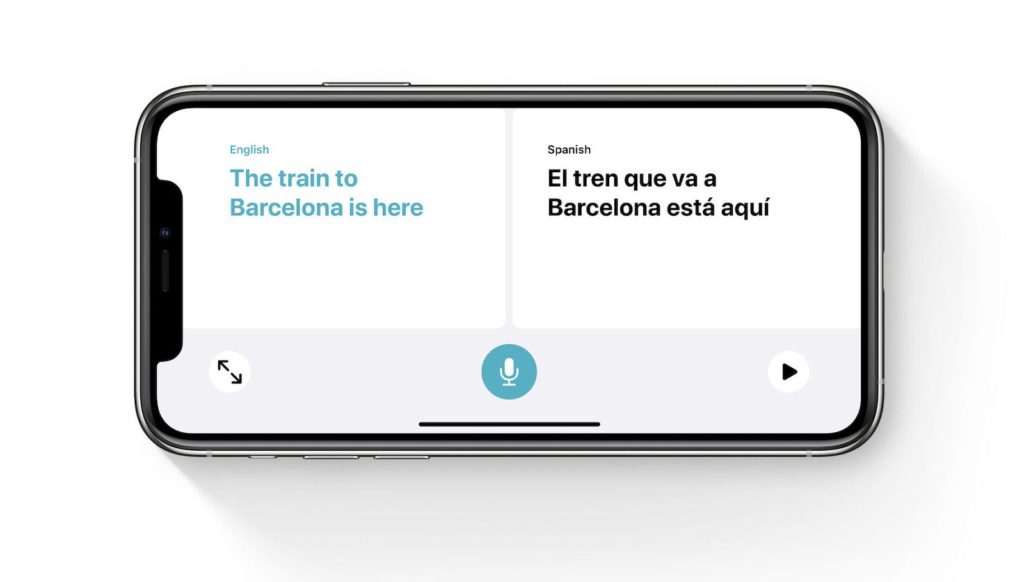 Theres a new translation app that offers translation of voice and text in 11 different languages. A major benefit is you would be able to use it online and offline for private voice and text translation using what Apple calls "Neural Engine". If you turn your phone into landscape you will be able to see conversation mode, which automatically detects the language that is being spoken to you and translates accordingly.
Picture-in-Picture support
A long awaited feature. You will be able to watch a video or take a FaceTime call while using another app so you can see bae while scrolling your feed simultaneously. Win-Win.
Activity App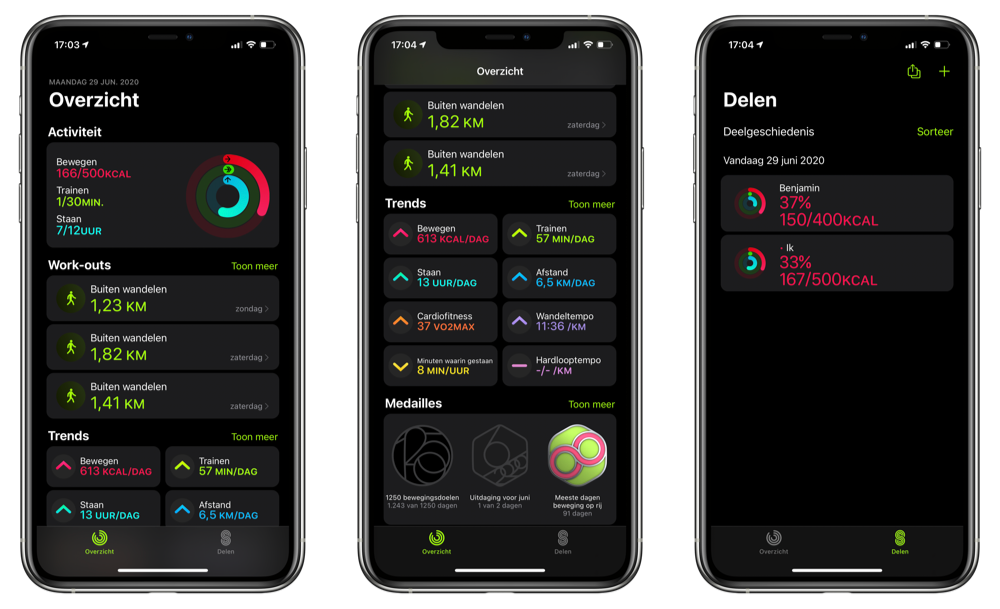 The activity app is getting reboot starting with its name – Fitness. One one page you will find all the information on Rings, Workouts and Trends which makes accessing information easier. You will also be able to add new workouts.
CarKey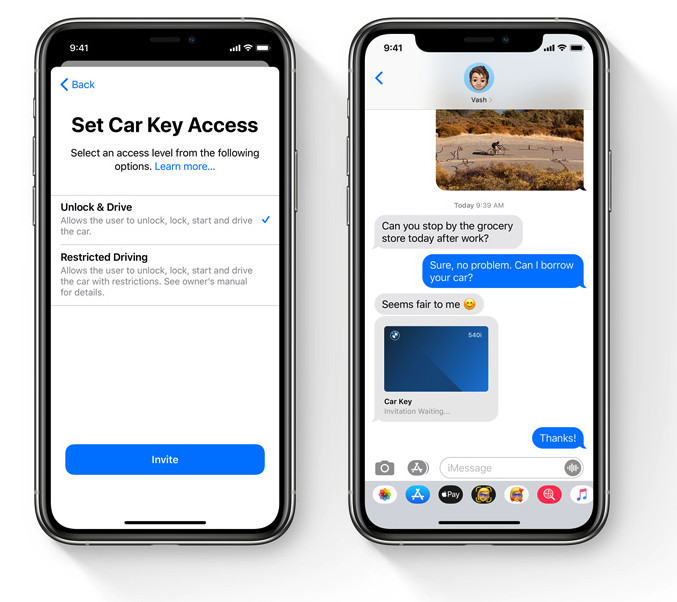 With the the arrival of iOS 14 you will now be able to unlock your car with an iPhone or an Apple WatchSeries 5 using NFC. This feature isn't limited as you will be able to share your digital car key through messages so someone else can drive your car. Lost you device? No problems as you will be able to disable it through iCloud so no one else has access.
However, the fiction would only be supported by the following devices: iPhone XR, iPhone XS, iPhone XS Max, iPhone 11, iPhone 11 Pro, iPhone 11 Pro Max, iPhone SE (2nd generation), and Apple Watch Series 5.
Siri
Now pops up on the page that you're on similar to the famous help assistant in the old Microsoft Word documents. From sending audio messages, finding out information quickly to helping you translate a word into the language of choice, Siri has gotten the upgrade that it needs.
Weather
The new update gives the app and widget next-hour precipitation charts in presenting minute-by-minute precipitation when rain is in the forecast.
Default third party apps
Something that should have existed for a while, Apple are now giving you the chance to use third party apps over the default apps. If you're not fan of Safari – like I am – you can now set Google Chrome as your default browser of choice.
Enhanced privacy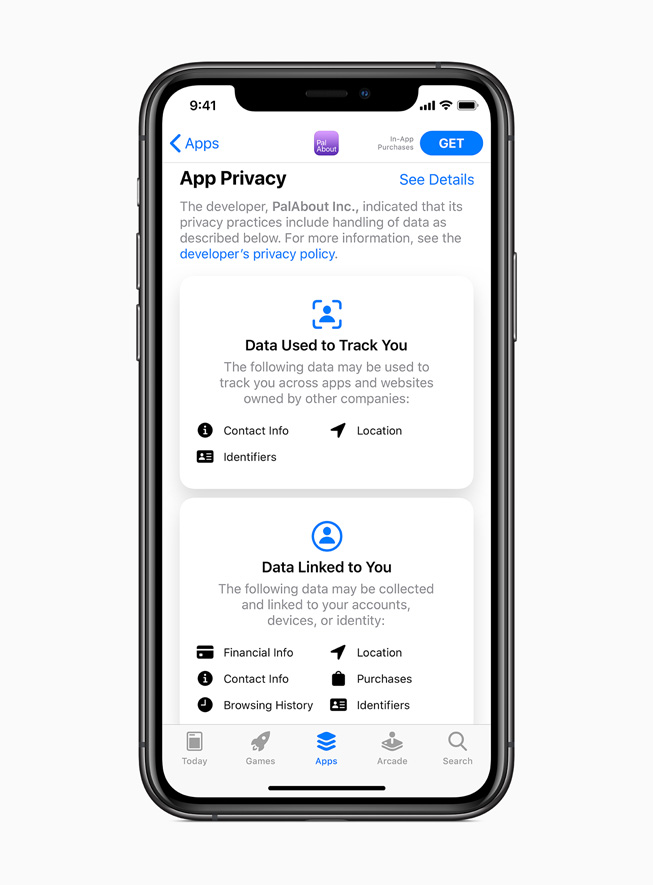 With the latest update your privacy will be taken to the next level. All apps must obtain you permission before tracking you and App Store product pages will show summaries of developers self-reported privacy practice. Think of it as food labels.
You will be able to upgrade your current accounts to sign in with Apple, share your approximate location rather than were you are when granting an app location access and get more transparency into an app's use of the microphone and camera.
Safari
Speaking about Safari it has now gone through an upgrade. It will now offer a Privacy Report which would help users find out saved passwords that may have been involved in a data breach.
Home app
New automation suggestions will be added to give you more control in the app. Add in new features such as Adaptive Lighting for compatible lights and on-device Face Recognition for compatible cameras.
You can expect Adaptive Lighting will see your smart lights automatically adjust the colour temperature in your home throughout the day, while on-device face recognition will identify friends and family using the information it already has.
Airpods
If you own a pair of Airpods you will now be able to switch between Apple devices with automatic device.
Those with a pair of Apple's wireless earbuds will see them gain the ability to seamlessly switch between Apple devices with automatic device switching in iOS 14.
Find My iPhone
It will now support third-party accessories and products. This means you can now use the app to locate contacts you have shared location with, other items and of course all of your own Apple products.
Accessibility
With the new Headphone Accommodations, it will ensure that your sounds are crisper and clearer. Add in a sign language detection in Group FaceTime it becomes a much better tool for those who use it.
Device Support
For those still holding on to the iPhone 6s you're in luck. You will be able to upgrade your 6s and your older devices once it has been released.
Related posts