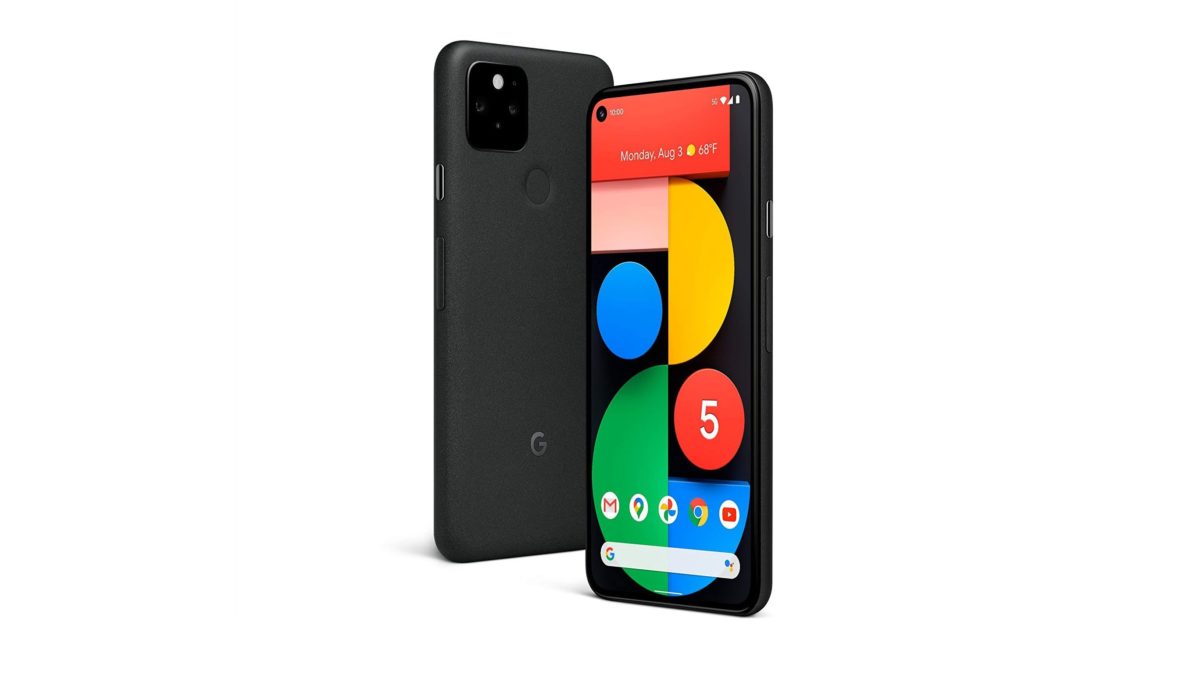 Believe it or not this is Googles third release this year. Following on from the Pixel 4a, 4a 5G the Pixel 5 has finally made its appearance.
Yet, without the XL variety, I'm left asking the question; What's the point? You see the Pixel 5 is in line with those before it, not too big, not too small but the major difference can be found on what's under inside this device. Which isn't much.
Design
Dimensions: 144.7 x 70.4 x 8mm / Weight: 151g

Aluminium body, IP68 dust- & weather-sealed
Nothing new to see here. If the Pixel 4, 4a 5G and 5 were lined up together it would be hard to tell them apart from the first look. But once you get closer the differences become clear. A smaller built phone in an aluminium body that has a bit of extra coating on it to give it a different feel to what you expect from an aluminium phone.
You'll find the layout the same as the previous model with the main difference being th speaker and the lack of 3.5mm headphone jack (surprise surprise).
The fingerprint scanner has returned to the back of the device.
Display
6.0-inch OLED, 2340 x 1080 resolution (432ppi)

90Hz refresh rate, HDR support
With a 6.0-inch OLED display the Pixel 5 display is just slightly smaller than the Pixel 4a 5G. That isn't bad considering the latest display has a 90Hz refresh rate compared to the 60Hz of the 4a 5G. This means that your scrolling of your twitter page or news articles is smoother than ever before.
With Full HD+ resolution and HDR (high dynamic range) on this device, you can expect quality visuals whilst watching a show on Netflix. Vibrant colours aren't an issue due to the OLED display no matter the lighting conditions.
Camera
Dual rear cameras:

Main: 12.2-megapixels, 1.4µm pixel size, f/1.7 aperture, optical image stabilisation (OIS)

Ultra-wide: 16MP, 1.0µm, f/2.2, 107 degrees field of view

Front: 8MP, 1.12µm, f/2.0
When it comes to the camera it's pretty familiar. Good sensors that are able to take sharp images no matter the conditions. As a theme of Pixels (apart from the 4), you won't find a zoom lens but a digital zoom. You can tap the screen to go from either 2x zoom and above but that would just make the image less visible.
Internal
Qualcomm Snapdragon 765G, 8GB RAM

4,080mAh battery capacity

5G connectivity

128GB storage

Wireless charging

Android
With a Qualcomm Snapdragon 765G, it is evidently clear that this isn't a spec for a flagship device. But it doesn't have to be. Qualcomm has done a great job by giving more for less so expect similar flagship performances despite the low number. Fast and slick, gone are the struggle years of mid-tier phones a few years ago, the Pixel 5 has no issues with getting on with your day to day task.
The battery size is decent enough to get you through a day but to be safe its always best to always have an extra battery pack and your charger with you if you're out and about.
Not only can you charge the phone wirelessly with an 18w charger (can be found in the box) you'll also be able to charge other devices and accessories with reverse wireless charge. This means you can flip your phone over and put your latest earbuds at the back to give it the juice it needs.
As its a Google phone not only can you expect to see the latest Android straight out the box but you would also receive the purest version of Android without any skins. The best part? You will be the first to get the latest version of Android once it has been released.
Final thoughts
At this time of year, you would expect flagship phones to be released left, right and centre but that doesn't seem to be the case. Pixel 5 is anything but a flagship device and can cause a bit of confusion. In some ways its better than the previous model (Pixel 4a 5G) with its higher fresh rate, smaller size which makes watching shows a little bit better. But yet, it's more expensive than Pixel 4a 5G, it doesn't have a headphone jack ( if that's important to you) and lacks the same quality speakers. Lest we forget, it's more expensive. With the Pixel 5 £100 more expensive it makes me wonder; why even bother? And here's the thing, despite that, the Pixel 5 IS a good phone and it's bound to rival OnePlus with the Nord and recent 8T versions.
Related posts