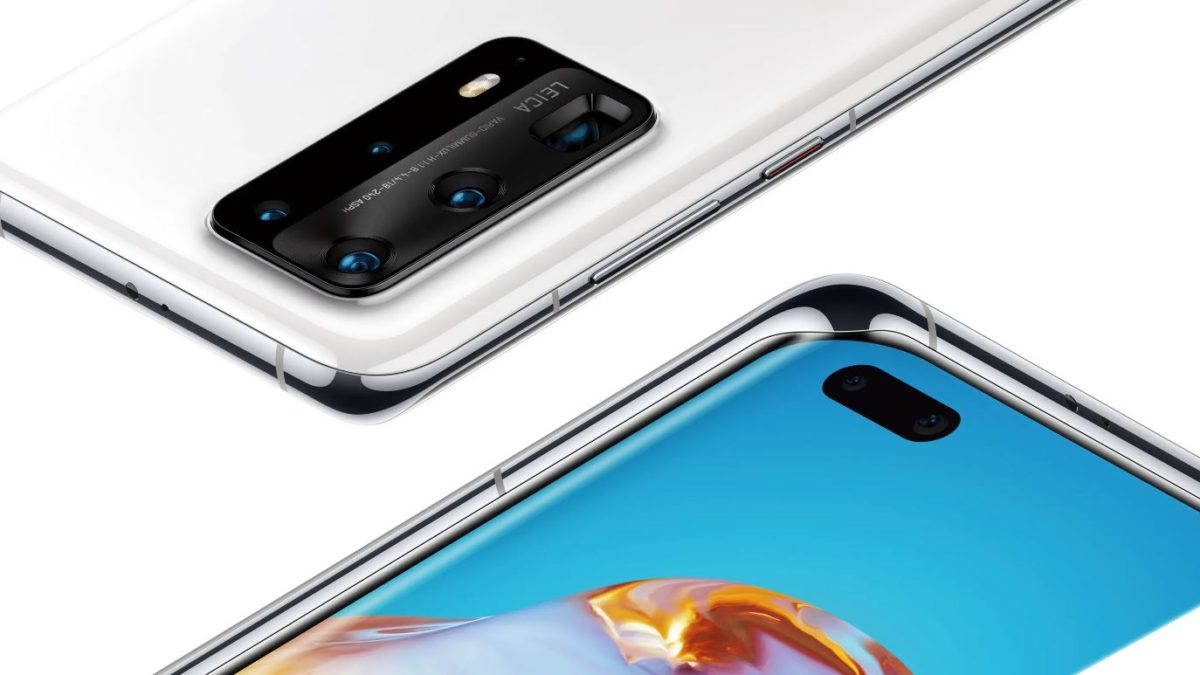 Huawei P40 Pro: Are they going to cope without Android?
princejumbo, 4 years ago
4 min

read
2604
The Huawei P40 Pro gives a subtle nod to its predecessor, the P30 Pro with the continuation of great design and camera quality. Without Google's ecosystem, it's entering a new battle against the likes of Samsung, OnePlus and to an extent Sony. Can it compete?
Design 
Colour option: glossy white, black, and blue and matte silver and gold 
It is fair to say that the Huawei P40 series design is the best of the year so far. With a subtle yet eye-catching design, this is a phone that will capture a lot of attention, causing people to ask; what is that? 
With a simplistic colour option, Huawei's is proving how true the phrase "simple is better" is. With the glossy white, black, blue and matte silver and gold are a stark contrast to past generations, paving a new era for Huawei in more ways than one. 
Turn the phone around, and you will notice the big camera bump. In comparison to the Samsung Galaxy S20 Plus, I find this to be very attractive. 
Display 
90 Hz

6.58-inch OLED screen

1,200 x 2,640 pixels

441 pixels per inch

Notch
It wouldn't be a Huawei phone if it didn't have an impressive screen. Huawei is calling their 6.58-inch OLED screen an "Overflow Display". The idea behind it is a curved edge that isn't just restricted to the size of the phone but also to curve the top and bottom corners, making it look like the screen is falling like a waterfall. Pretty cool 
With the OLED screen, you're getting the inky blacks that you love to see in movies. With battery concerns in mind, you can drop the screen resolution if you want to preserve it that bit longer. 
With a 90 Hz refresh rate browsing through articles and apps are fluid without any lags. But some may ask the question; " why hasn't Huawei gone for a 120 Hz refresh rate considering their competitors have it"? 
Simple. Battery life. To help its users enjoy their phone for longer Huawei realised that something had to give. 
Camera 
50MP (Main) , 12MP (Zoom), 40MP (Ultra-wide)

32-megapixel selfie camera and depth sensor.
The Leica camera setup continues its placement in the new Huawei series which I am glad to see. With Leica, there's something that no one can argue with, the creation of quality images. Whether it's low light or brightly lit surroundings, it continues to produce images that some other manufactures struggle with producing. 
The camera setup is the same as it's predecessors, ultra-wide, main, zoom and depth sensor, each with its tricks to continue that history of high-quality images. 
With the continuation of the RYYB as seen in the Huawei P40, the 50 megapixels will come alive. Delivering a clean signal for better image quality while using four pixels for oversampling for quality, at the moment, isn't matched. 
In low-light conditions, RYYB goes to another level alongside the Night Mode function. The camera exposes your surroundings, creating an image that isn't too overexposed but gives you the impression that there was more natural light than there should have been. 
The 40-megapixel wide-angle lens is less wide than the previous handsets to preserve the quality of the images. With previous models, the image quality dropped slightly, so this should have a massive impact. 
Internal 
In-display fingerprint sensor 

5G Kirin 990 processor 

4,200mAh

IP68

App Gallery
The Huawei P40 Pro internal should keep anyone happy. With the tried and test Kirin processor running the behind the scenes while the 4,200mAh battery gives it the juice it needs, the phone should at least give you that full-day experience. If you are a heavy user like myself, then carrying a battery pack and USB should provide you with peace of mind. 
As the second model without Google Services, the Huawei P40 Pro aims to make up for it with their App Gallery. At this moment in time, some crucial apps are missing while Huawei works with partners in creating alternatives. 
For the moment, you can try and use Phone Clone or the APK Pure Store. But be warned, not all apps will be usable as it does require Googles Location APIs.
Final thoughts 
Like the smaller model, the Huawei P40 Pro is continuing the line of typical Huawei tradition without the Google ecosystem. One thing has been evident with the P40 series; it has a lot to offer. With a great camera setup and looks you can fall for, the Huawei series continues to march on with its head held high and so it should. But is it marching towards your pocket?
Related posts