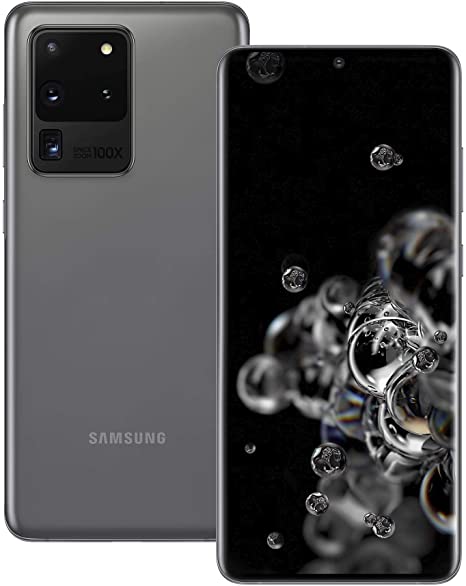 Samsung Galaxy S20 Ultra – The older sibling that packs a punch
princejumbo, 1 year ago
0
5 min

read
5425
When Samsung goes big, they go big. The Samsung S20 Ultra is the older sibling to the Samsung Galaxy S20 and Samsung Galaxy S20 Plus and rightly so. This is a phone that encompasses everything Samsung wanted and maybe just a bit more. Ultra? Definitely but does it make it right? Depends on who you, but I can tell you this, the Samsung Galaxy S20 Ultra doesn't disappoint. 
Design
Glass front and back ( Gorilla Glass 6)

IP68 water and dust resistant 

Colours: Grey, Blue and Black
Ultra-ristic (I had to), what you notice immediately is the S20 ultra shows why its the older sibling just by it's bigger body yet familiar looks. 
With a 6.9 AMOLED display curved body and glass back this all sounds typical Samsung until you see that rectangular bump at the back which has a few extra bits in it (more on that later). With the hole punch camera, it continues the Samsung 2020 s line up. 
Looks alone and this is a beautifully crafted phone, which isn't matched with the colour options. Available in what Samsung is calling cosmic grey, cloud blue, cloud pink and cosmic black leaves something to be desired. 
Screen 
6.9 Dynamic AMOLED display 

1440 x 3200 pixel (511ppi)

120Hz FHD 60Hz QHD

HDR10+
There's a lot of it that's for sure. With the 6.9 inch screen at your disposal not taking full advantage of it will be criminal. With punchy colours and true blacks, your viewing experience has just gotten a whole lot better. Let's not forget that quick refresh rate. 120Hrz is the number making sure that you get to experience what the phone has to offer. However, the faster refresh rate is only available at 1080 resolution. This means to get that smooth display feel you would need to choose a lower resolution. 
Sticking to the full resolution isn't a bad thing. Your number drops from 120Hz to 60Hz, but to be honest, there isn't that much of a difference. Not all game support 120hz so you may be better off with a 60hz refresh rate. Take into account that 120hz drains your battery that bit quicker it seems to be an easy trade-off.
Camera 
Triple rear camera: 108MP (12MP by pixel combining), 48 MP (Telephoto) and 12MP(Ultra-wide)

Selfie camera: 40MP (6.5MP pixel combining)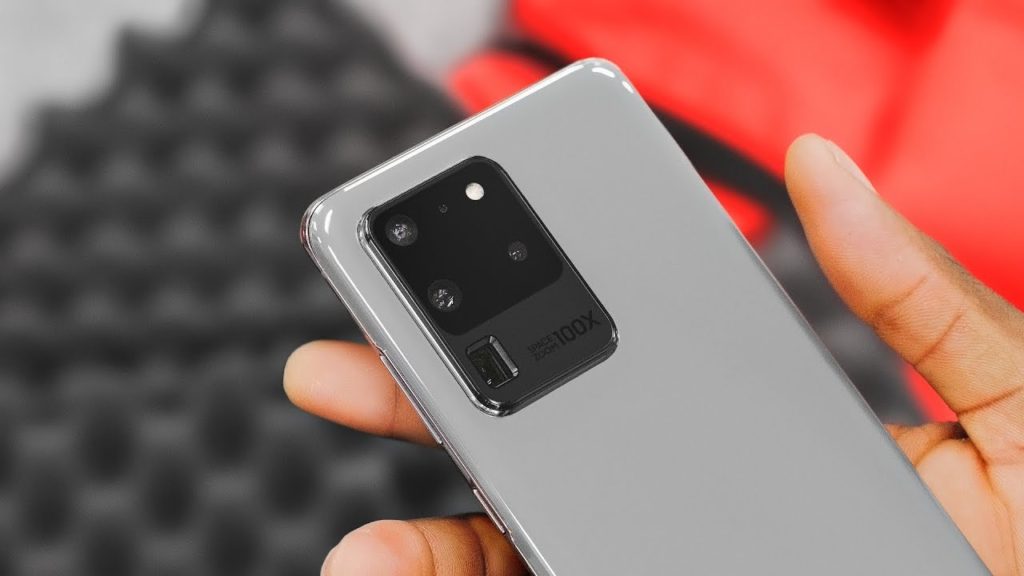 This is probably what you've been waiting for, and you'll not be disappointed. 108-megapixel sensor, 8k video capture and 100x zoom at your fingertips. Yes, this is all nestled at that back of your phone. DSLR camera who? 
Let's break it down. The main camera default mode is at 12-megapixels. To reach the ultra 108-megapixel, the sensor has to combine nine pixels in a group, and that is what you'll be using to shoot. Manually choosing the 108MP is possible and it gives you more detail than the 12mp ever could, but there is a trade-off. The higher your MP count, the lower the balance tends to be. 
Camera Performace
Sticking with the Samsung recent performance it excels in low light ( applause night mode), and it is one of the best around with the rumoured Huawei P40 Pro going to be it's the closest competitor. This is a significant improvement for Samsung as they were lagging behind the likes of Google and Huawei and have made leaps to improve. 
The daily light photography continues to be at a high level even though images can come out a little bit oversaturated compared to Huawei P30 Pro. 
Be warned, the closer you get to an image, the more you may realise a lack of depth of field as you may start to notice that the edges are a little bit blurred. 
If you're in a perfect lighting condition, then the f/3.5 aperture comes into contention as it helps you to capture images that bit better. But does it need to? With all the camera tech on board this device, it does come across a bit trivial that you need to switch between lenses for better image performance. 
With long-distance pictures, these thoughts immediately leave as it came. With your images looking that bit crisp and clear the S20 ultra can flex its muscles, by utilising the wide camera and zoom giving you more of camera photography feel. 
Internal 
Exynos 990 in the UK and Europe

5G

12/16GB RAM, 128/512GB storage + microSD

5000mAh battery
To use this phone to it's best of its ability, nothing other than a 500mAh battery will suffice. However, with a phone of this calibre pushing it to its limit is only natural, which will decrease the battery at may not last a full day.  
Continuing what we can probably call Samsung trend for 2020 there is 5G on board and of course no headphone jack leaving you with the USB-C port to utilise the AKG headphones that come in the box. 
With Dolby Atmos you can be sure that your sound quality is one of the best out there and watching end game on Disney+ will be a great experience. 
There isn't a physical button, but it has an under-display fingerprint sensor for security. 
Final thoughts 
With all it's specs on paper the Samsung Ultra is the best phone you can get right now. With its big battery, triple camera and 6.9 display this is a phone to be reckoned with. 
What's pushes this phone to the top of the pile is the Camera quality and with Huawei P40 Pro just announced the phone might not stay there for that much longer. 
If you are after the best phone Samsung has to offer then this is it, you won't go wrong with the UI or the usability of the phone. This is a phone that meets expectations and in some cases doesn't
Related posts