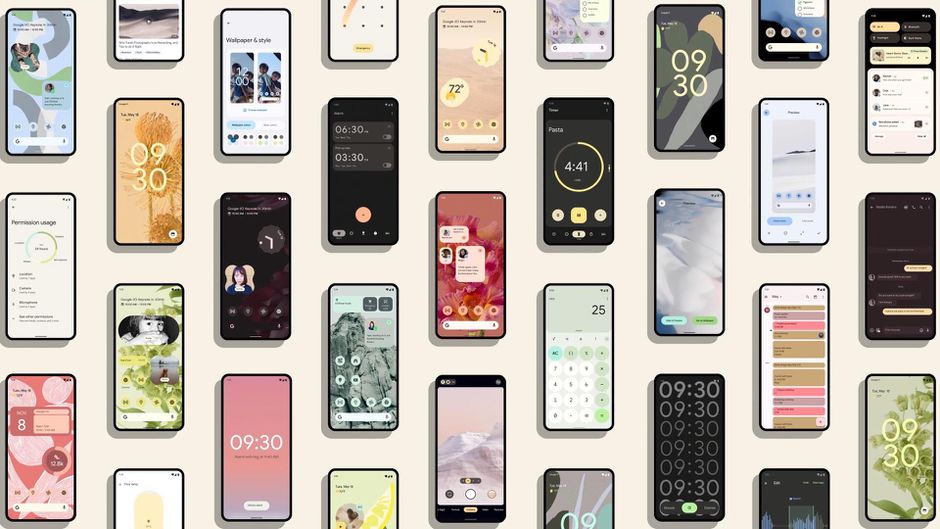 Android 12: Improvements, customisation and everything else you need to know
princejumbo, 3 years ago
3 min

read
965
Android 12 is coming! A new update happens every year but this one is slightly different. You can expect the usual update that makes it faster and easier to customise but this takes its customisation game to a different level. Get ready.
When is it coming?
Android 12 release is following its typical pattern. Dev (developers), beta followed by the full release. The dev release has been available since February with more versions available in March and April.
The beta version is now available and a full release to all customers would be ready to download in September.
Customisation/ Material You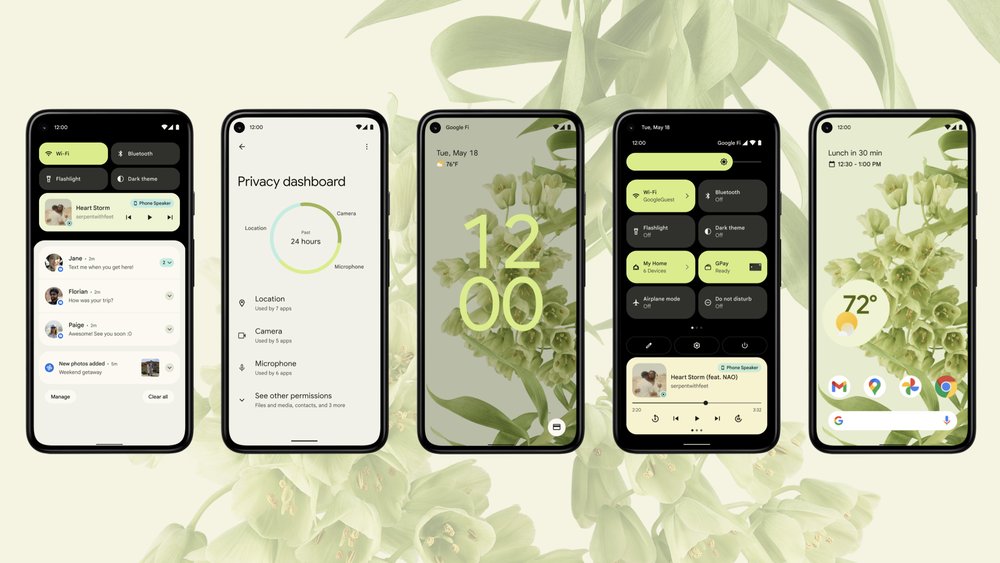 Now, this is where personalisation truly begins. Material You, gives developers the chance to make changes to their apps that best fit the Android platform. This goes beyond mobile as it is meant to streamline all design elements on various devices making the change between screen sizes to be as natural as it is on Apple devices.
Things to look forward to; bolder Google typeface alongside the UI elements. The default lockscreen clock is about to be huge and like everything else, notification sizes will increase but be much warmer. Expect the arrow on the notification screen to be easier to locate. It clear that Google is keen on clarity and could be about becoming more accessible. Good move.
With Apple unleashing their new widgets they have potentially lit a fire under the design team at Google causing them to focus hard on their widgets. New designs for clocks, weather, shortcuts and any else pre-installed apps are definitely incoming to fresh up their look. Google is making sure this happens throughout their ecosystem by creating a new Widget API for third-party developers to create more attractive widgets.
Google photos
Google are taking its pictures a step further. Normally you will have memories with a collection of your photos being based on, date, location and time but with an upgrade to the AI things are about to be different.
Going deeper, Google will analyse your images environments and any detail to help link your photos giving you a better collection for your highlights.
You will finally be able to have control on what it matches. From the new upgrade you will be able to stop your phone from highlighting photos from being resurfaced. So if you've had a recent split, had a bad experience at a restuarant you've taken a picture in, you'll no longer be able to see it show up in the main section.
Google Maps improvement
Good news. The app is being updated to give you a heads up about terrible driving ahead. It helps with avoiding it by finding a different route. This should prevent accidents from taking place.
Split screen
Split-screen isn't a new concept to Android as Android 11 offers that ability, but for the next edition, things will be different. You will be able to group two apps together as a task. This means you have the option to choose two of your most recently opened apps and pair them together.
Once done, you will be able to move between choosing one single app or the pair of apps you previously created.
Related posts